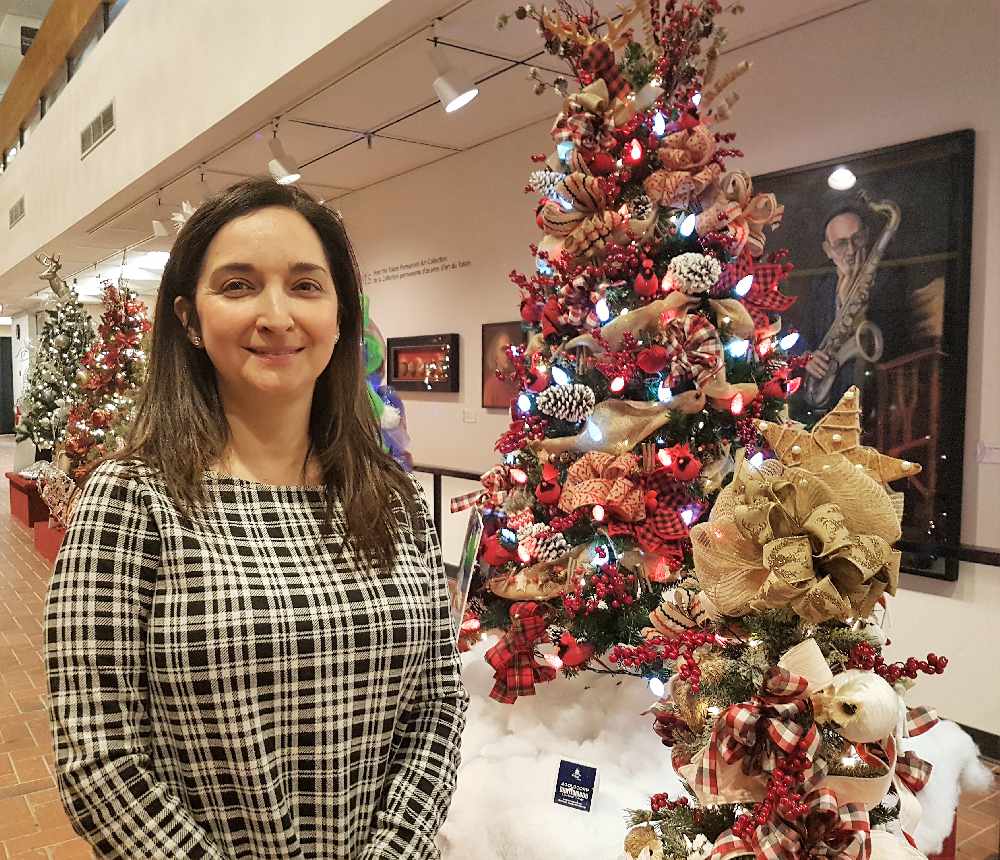 Yukon Hospital Foundation President Karen Forward. Photo: Tim Kucharuk/CKRW.
Proceeds from the festival will go toward the foundation's one million dollar campaign to purchase equipment for a Medical Simulation Centre.
The Yukon Hospital Foundation says it's hoping the NorthwesTel Festival of Trees which is now underway will put the foundation close to their one million dollar goal for a Medical Simulation Centre.
Foundation President Karen Forward says the Simulation Centre will help local doctors, nurses and first responders practice dealing with Yukon-focused situations.
"Things like a premature baby being born, (and) incidents in the communities." Forward said.
"The mannequins that are part of the simulation centre will be portable, so they can take them out to the community nurses, and to the community hospitals where they can do training."
The festival kickoff was held Thursday night, at the Yukon Government's Main Administrative Building, with the Santa breakfast Saturday, cookies with Santa on Tuesday, Seniors Soiree next Friday, and Grand Ball on December 1st.