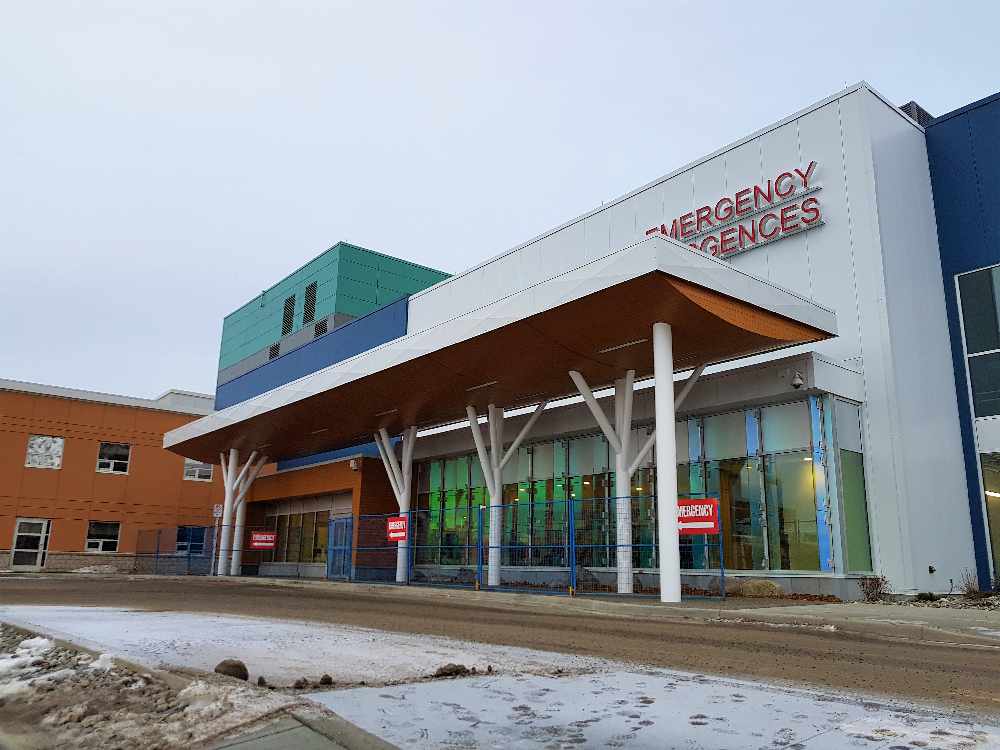 The new Emergency Room at the Whitehorse General Hospital. The Hospital Corp. is in the middle of setting a new contract for testing services, which has raised the ire of the YEU. Photo: Tim Kucharuk/CKRW file.
As a new contract is being set for hospital services, there's the potential of having St. Paul's in Vancouver take on tests such as throat swabs, and urine cultures.
The Public Service Alliance of Canada and Yukon Employees Union say outsourcing of microbiology testing to Vancouver could affect healthcare in the territory.
St. Paul's Hospital in Vancouver is the current provider of laboratory services and consulting at Whitehorse General Hospital however a new contract is required by April 1st.
The Hospital Corporation is reviewing five proposals related to laboratory services, consulting, and leadership at the hospital, and a new contract could include microbiology tests.
PSAC Regional Executive Vice President Jack Bourassa says adding 24 to 48 hours in the care process can have serious repercussions on health outcomes.
Yukon Hospital Corporation Spokesperson James Low says the new contract would build on their current contract with St. Paul's to include testing of throat swabs, urine cultures, wound swabs and similar ailments.
Low says some tests are already sent South.
Low says the next steps in the process is a review of the proposals and how it would affect care in the territory.