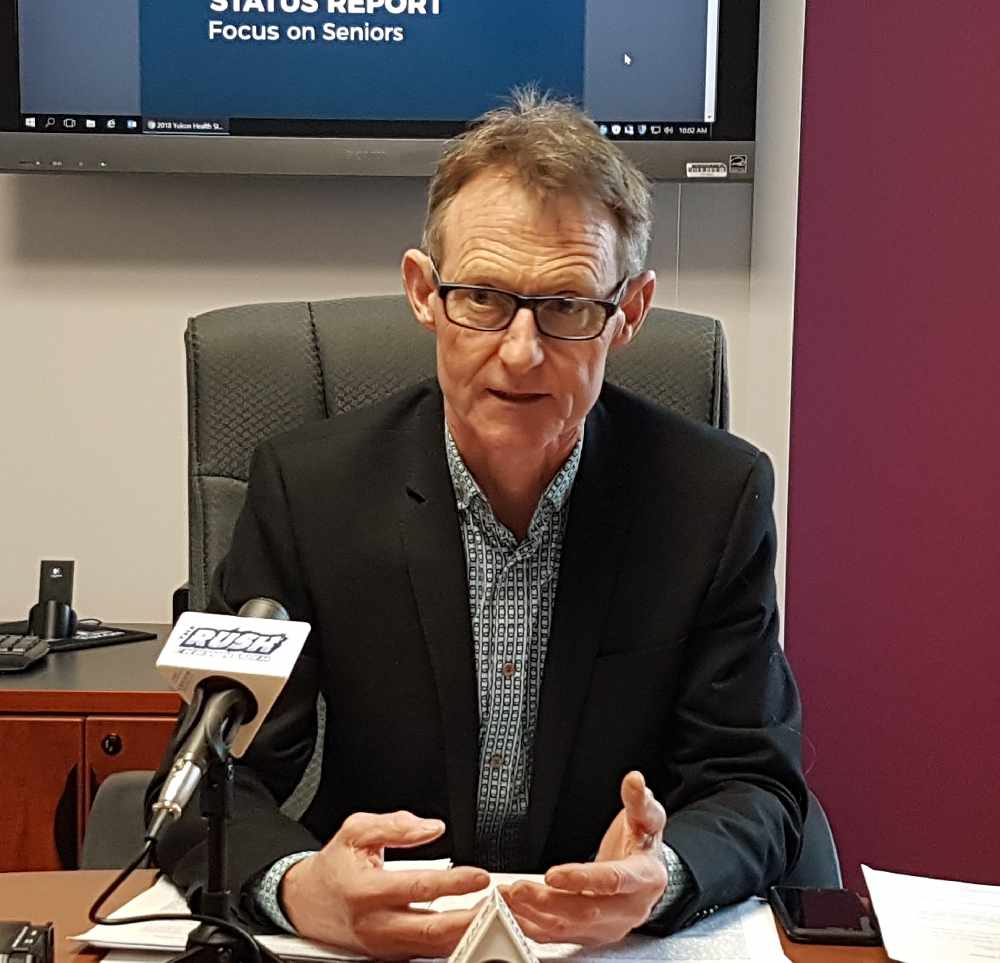 Dr. Brendan Hanley takes questions from reporters on Friday morning. Photo: Tim Kucharuk/CKRW.
This edition of the report done every three years puts the focus on seniors.
A new report is recommending community-based solutions to fill the seniors supportive housing gap in Yukon.
The 2018 Yukon Health Status Report is out, with Chief Medical Officer of Health Dr. Brendan Hanley advising it should be more than just the government taking action.
"Programs where you encourage and enable seniors to take on a renter in their house," Hanley said. "So then you get social supports, you get (a) social connection, you get a place to rent for young people."
Hanley says data found in the report busts the perception seniors are moving to Yukon just for the healthcare.
He says local information combined with data from the Canadian Institue for Health Information says new seniors to the territory have much less of an impact on the overall growth of health care costs.
"What we find is that seniors, when they arrive here, are very stable," Hanley told reporters. "When seniors do come in, they're often coming in for employment."
"A substantial proportion even over 65 are actually coming in with jobs."
The status report also looked at general health factors which found the life expectancy of Yukoners is below the national average, and cancer remains the leading cause of death.
The report found chronic conditions are growing in the territory, and the population is aging.