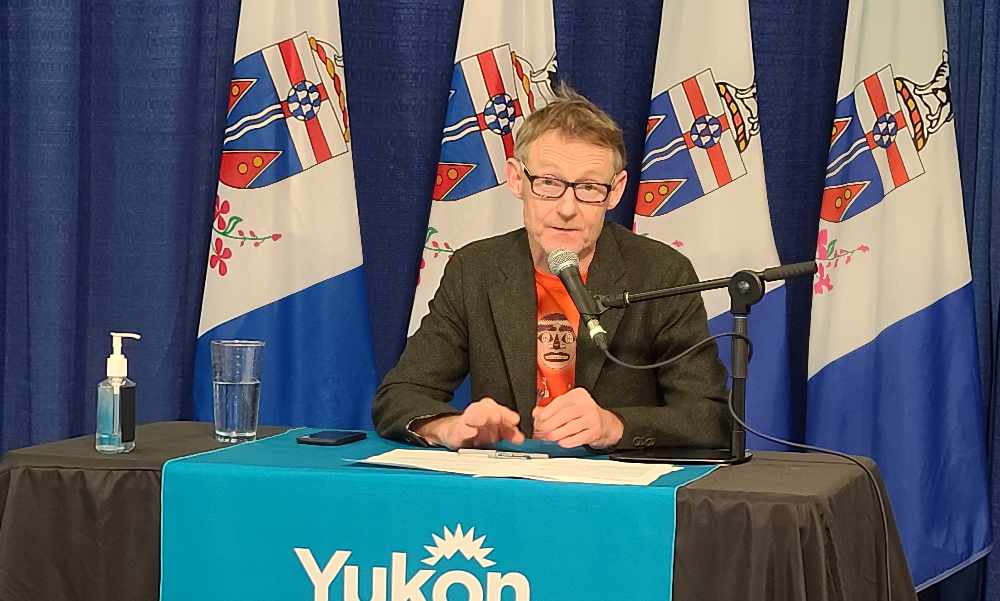 Dr. Brendan Hanley says it's important to hold the line against COVID-19 in Yukon. Photo by John Kennedy / CKRW
The government announced they would extend the state of emergency in order to maintain pandemic related enforcements.
The Yukon government is extending the territorial state of emergency in order to continue utilizing the Civil Emergency Measures Act.
During Wednesday morning's COVID-19 update, Yukon's Premier, Sandy Silver, announced the state of emergency would be extended.
"The controls at our borders and the requirements for individuals to self-isolate for 14 days upon entry into the territory are authorized under the state of emergency. As of today, we have extended the state of emergency for those reasons."
Meanwhile, Yukon's Chief Medical Officer of Health Dr. Brendan Hanley reminded Yukoners that the end of the pandemic is within sight.
"You're all exhausted. Maybe doubtful and unsure of what our next few months might look like, but if for a little while longer, we can muster the energy and continue to follow the safe six + one, receive our vaccine and take all necessary precautions, we will continue to move closer to closing the door on covid."
Hanley says a total of 17 thousand,168 doses of the Moderna vaccine administered in Yukon as of Monday.
This number includes 11,503 first doses and 5,665-second doses. There are no active cases of COVID in Yukon.