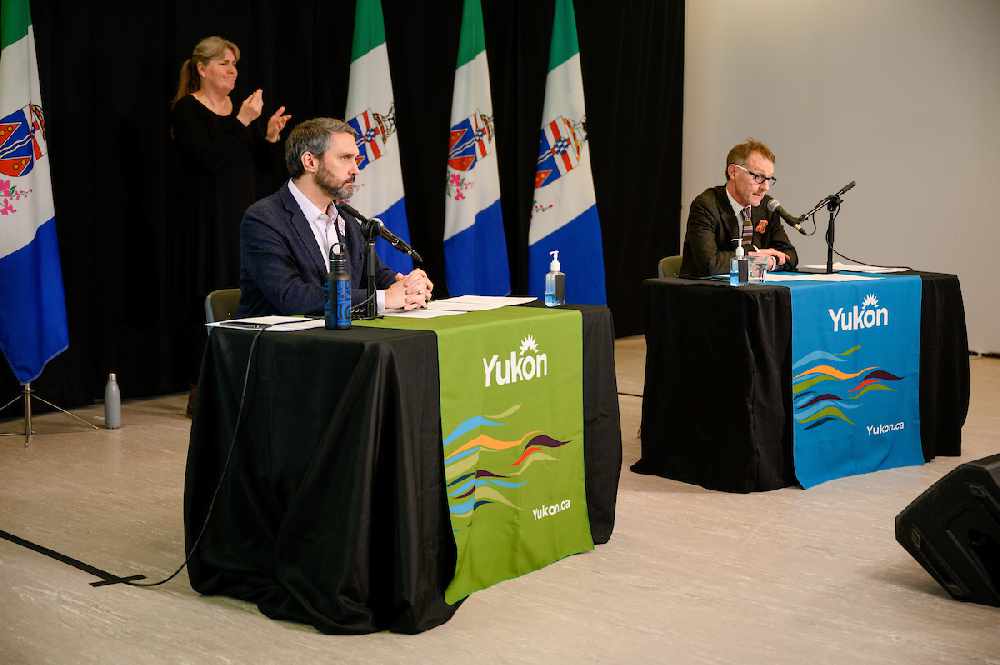 Yukon's vaccine effort has expanded to the communities, with mobile health clinics already administering vaccines. Photo by Alistair Maitland Photography
The Yukon Government is increasing the call to have Yukoners get their shots, as the territory's vaccine effort begins to ramp up.

The Yukon Government is urging the public to sign up for vaccinations as the territory's rollout of the Moderna Vaccine begins to pick up.
During Wednesday afternoon's COVID-19 update, Premier Sandy Silver announced that the territory is working to increase it's vaccine distribution efforts, and pleaded with Yukoners to get immunized as soon as possible.
"Everyone who wants to be immunized will get a chance in the upcoming weeks. When it's your turn, I strongly urge you, I'm encouraging everyone, please get immunized. The goal is to protect all Yukoners and to stop the spread of COVID-19, which means that it is most effective if everyone who is eligible gets vaccinated."
Dr. Brendan Hanley says the Yukon Government isn't planning to make vaccinations mandatory, as he believes Yukon can achieve a 70 percent mark of herd immunity without some form of mandate.
"Making it mandatory would not significantly change that small number, so there's always going to be some refusers. Most people just want the confidence and the right information."
As of Wednesday afternoon, the overall COVID-19 case count for Yukon is 70, with Sixty-nine recoveries, and one death.
There are no active cases in Yukon and 2,590 Yukoners have received their 1st dose of the vaccine.
6,175 people have been tested in total, with 22 tests awaiting results.