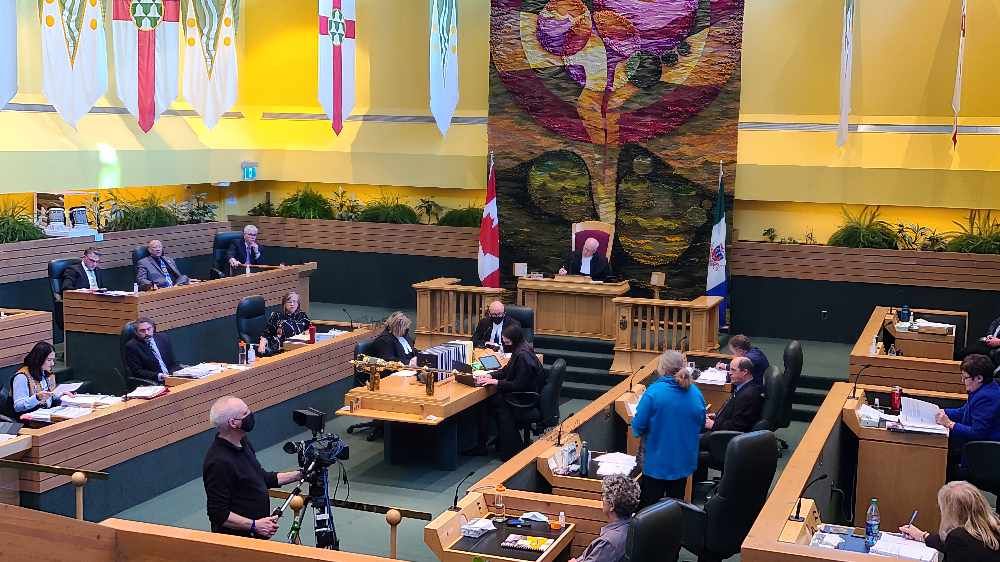 Yukon Premier Sandy Silver delivered the 2021-22 budget on the floor of the Legislative Assembly. Photo: John Kennedy/CKRW.
The budget includes record capital spending, along with funds for COVID-19 contingency.
Yukon's Budget for the 2021-22 fiscal year was delivered on Thursday by Premier and Finance Minister Sandy Silver.
The $1.79 billion budget includes operating and maintenance expenses of $1.35 billion, as well as $15 million in COVID-19 contingency spending.
Speaking during his budget delivery in the house, Silver says a well-crafted budget can provide stability during times of uncertainty, such as the pandemic.
"At the best of times, a budget creates conditions that allow individuals to thrive as the economy grows. In times of uncertainty, a well-crafted budget can provide the stability needed to steer through turbulence, while chartering a course towards calmer waters."
Capital spending in the budget is $434 million, a record amount that is 17 percent higher than last year.
The $15 million in COVID-19 contingency spending covers the potential of emerging costs and allows for the government to continue managing the pandemic.
Silver says the budget will benefit all Yukoners and includes major investments in infrastructure and renewable energy.
"The budget reflects our vision for the future of Yukon. A healthier, more vibrant, sustainable, and inclusive territory for the benefit of all Yukoners."