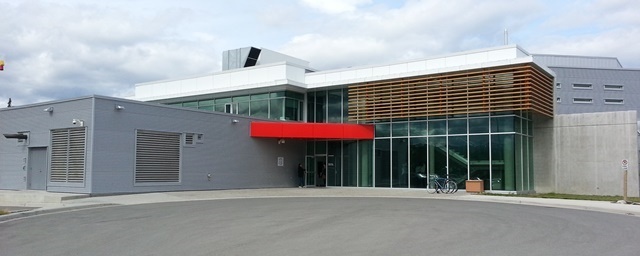 The Whitehorse Correctional Centre. Photo: Tim Kucharuk/CKRW File.
The justice department is promising to make changes to segregation practices, and to creating a mental health unit at the Whitehorse Correctional Centre in response to four human rights cases.
After being the subject of four human rights complaints over segregation at the Whitehorse Correctional Centre, the Yukon government's justice department, has reached a Systemic Settlement Agreement with the Yukon Human Rights Commission.
The complaints from four unnamed prisoners in 2014 focused on segregation of those with mental health issues, and Indigenous people in the corrections system.
The settlement agreement outlines government commitments such as the creation of a Forensic Mental Health Unit who will conduct a review, increased record-keeping of mental health care practices, consideration of Indigenous Social History, and improved policies on segregation placement.
The agreement also calls for human rights training for staff and management.