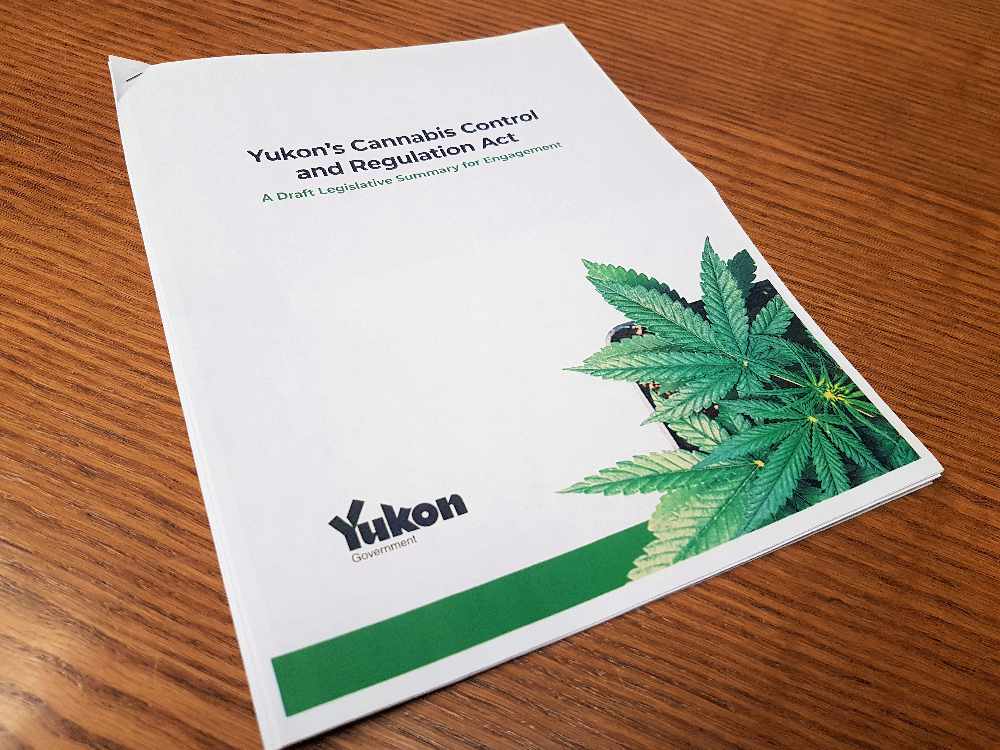 The 17 page document covers everything from distribution and consumption to retail of cannabis. Photo: Tim Kucharuk/CKRW.
In preparation for passage during the spring sitting of the legislature, the territorial government is giving Yukoners over a month to provide their thoughts on draft rules surrounding cannabis.
The Yukon government is releasing a draft summary of what marijuana legislation could look like in the territory.
Representatives outlined some of the details on where people can buy, grow, and consume cannabis at a press conference in Whitehorse Thursday afternoon, with the focus on public health and safety, and keeping pot out of the hands of young people.
The Yukon Liquor Corporation is the exclusive distributor in the territory, and Justice Minister Tracy-Anne McPhee says that also extends to e-commerce.
Minister responsible for the Yukon Liquor Corporation John Streicker says the price is also something the government is working on.
The legal age to purchase will be 19 years old, and any retail stores will have to be approved through a licensing process.
The legislation rules out consumption in so-called common areas, and set possession limits at 30 grams.
The government is now accepting feedback on the proposed legislation until February 12th.