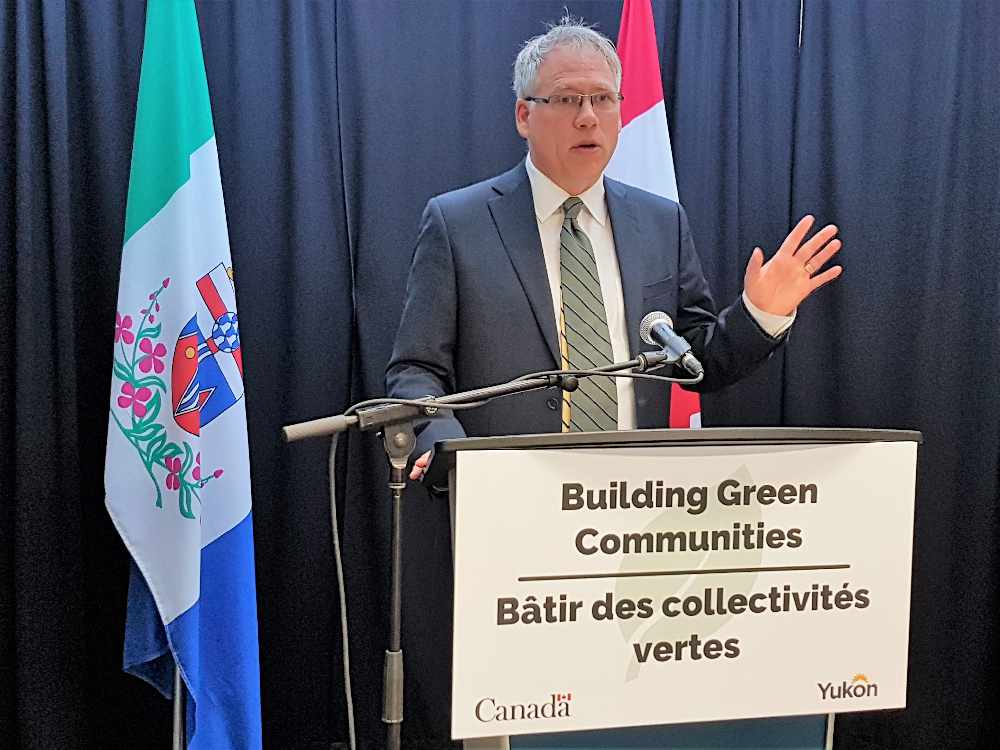 Minister John Streicker speaks at a press event on Monday. Streicker says with new regulations starting October 1st, it's time Yukon's recycling system caught up with the rest of the country. Photo: Tim Kucharuk/CKRW.
New Designated Materials Regulations take effect October 1st, and the government is awarding a contract to Raven Recycling of Whitehorse to properly dispose of electronic items.
Yukoners will have a new place to take their old electronic and electrical products as of October 1st.
Currently, the city of Whitehorse landfill was accepting e-waste for a fee, but under the Designated Materials Regulations, Raven Recycling will be accepting such waste for free, then shipping it to a facility in Alberta for disposal.
Community Services Minister John Streicker says Yukoners will now have to pay a recycling charge at the point of sale to cover the recycling cost.
"It all happens at the back end using those funds that were collected." Streicker told the RUSH.
"So it's a user-pay system rather than a taxpayer-pay system. It just tends to make it more effective. The really great news here is we expected the amount of recycling to go way up."
Those in the communities can continue to take their e-waste to the local landfill, which will be collected by Raven.
Streicker says work has already begun to eventually include Household Hazardous Waste under the regulations.