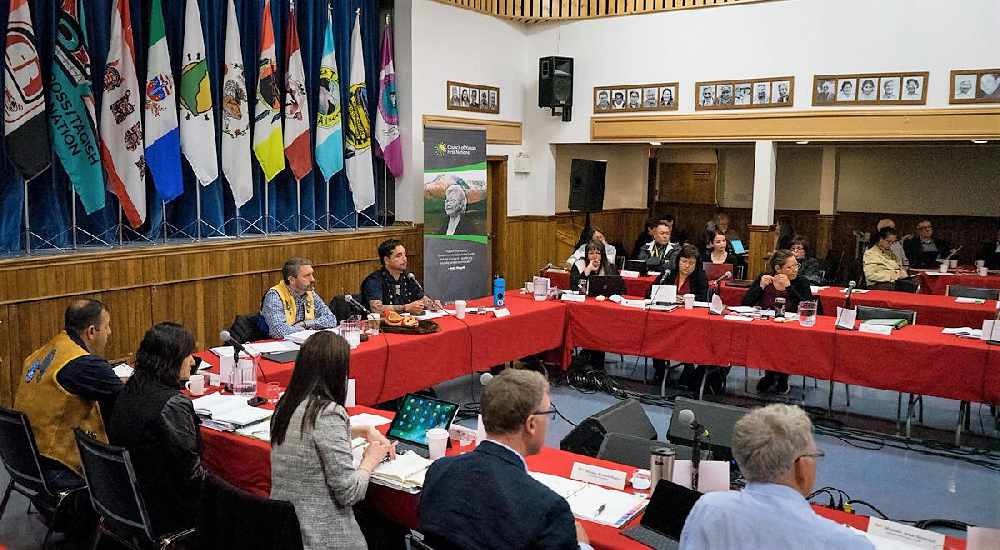 A Yukon Forum was held in Dawson City on Thursday. Photo: Yukon government.
The third of four yearly meetings marked one year since the territorial government and First Nations completed a Joint Action Plan.
The third Yukon Forum of 2018 is in the books.
Premier Sandy Silver and members of cabinet met with First Nations Chiefs in Dawson City at the Tr'ondëk Hwëch'in Community Hall on Thursday.
Topics discussed included child welfare, fish and wildlife, and land use planning, getting an update from the joint working groups on each issue.
The leaders also talked about the Yukon Tourism Development Strategy which was developed with First Nations.
The new strategy will soon be available for public comment.
With the meeting marking one year of implementing the Joint Action Plan, Premier Silver says the two are making progress on important priorities, laying the groundwork for future work.
Council of Yukon First Nations Grand Chief Peter Johnston says he's encouraged with the progress on critical First Nations issues.