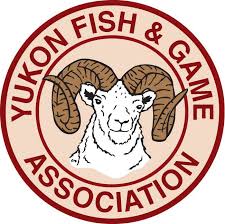 The association says the rules should have been left as they were, and the group is disappointed in Yukon's MP after Monday's vote in the House of Commons.
The Executive Director of the Yukon Fish and Game Association says there should have been no changes to Canada's firearms legislation.
Bill C-71 passed in the House of Commons this week, and Gord Zealand says he's very disappointed Yukon MP Larry Bagnell chose to respect the opinions of those against the bill by staying away instead of showing up to vote no.
Zealand says the changes in Bill C-71 miss the mark.
"These changes to the bill were suppose to deal with crime and violence. What are these changes going to do in terms in dealing with it?" Zealand said.
"If you look at the common sense side of things, these changes aren't remotely going to deal with that."
Zealand says one of the Association's concerns is changes to expanded background checks which now go back to an applicants entire life history.
"It doesn't take much of a mistake to draw attention to the RCMP and then hence to a firearms licence." Zealand told the RUSH.
"If you've made a mistake, can you not correct it, and once again get to a point where you are once again legal?"
He also shakes his head at the change which says you need a permit to transport a firearm, which means those who are going to shooting competitions need permission for each event.
Zealand feels the changes unnecessarily draw attention to law-abiding gun owners.