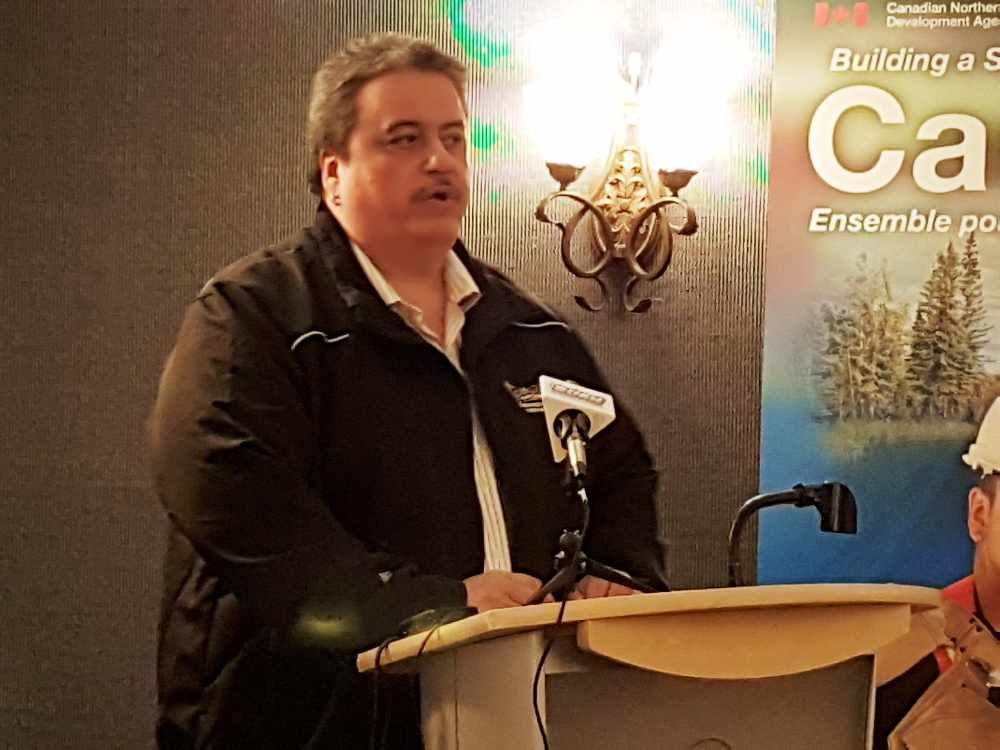 Andy Carvill. Photo: Tim Kucharuk/CKRW file.
The General Council of the Carcross/Tagish First Nation removed Andy Carvill as Chief on the weekend after allegations of sexual harassment surfaced.
Andy Carvill is out as Chief of the Carcross Tagish First Nation.
The unanimous decision was made at a meeting of the General Council on the weekend.
A release from the First Nation says an independent investigation found allegations of sexual harassment against Carvill were credible.
The First Nation has called a by-election to fill the position, with those details coming out at a later time.
Carvill's term is until May 2020, and the First Nation says the successful candidate will serve until then.
The release asks for the full respect of the First Nation as they address these difficult issues, and continue with the healing process as a government and community.