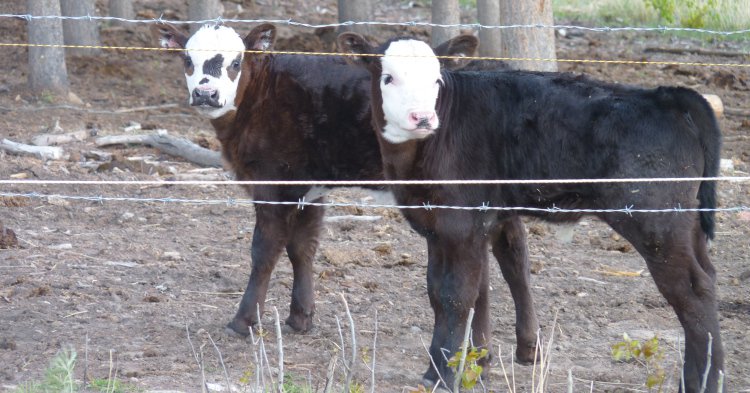 Livestock at the Takhini River Ranch. The Dickson family has won this year's Yukon Farmers of the Year award. Photo: Takhini River Ranch.
Scott and Jackie Dickson of Takhini River Ranch pick up this year's award.
Two Whitehorse-area farmers have been named the territory's Farmers of the Year for 2018.
Scott and Jackie Dickson, who run the Takhini River Ranch were presented the award at Saturday's 31st annual North of 60 Agriculture Conference by Energy, Mines, and Resources Minister Ranj Pillai.
The Ranch is a mixed cow-calf beef operation which also includes laying hens, meat birds, hogs, and sheep.
The Dickson's were nominated by their peers for the award, which honours those who have a commitment to and passion for local farming.