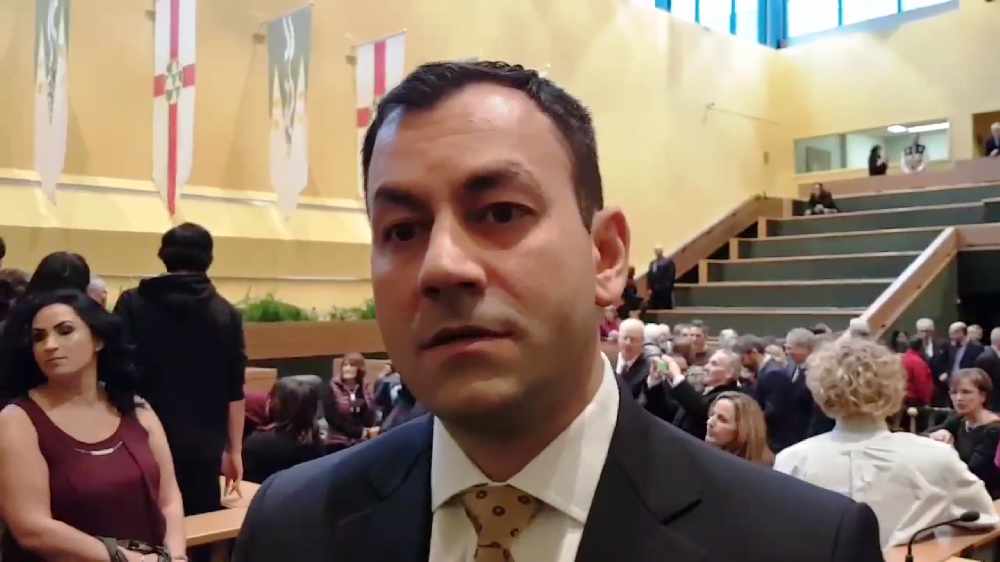 Energy, Mines and Resources Minister Ranj Pillai. Photo: Tim Kucharuk/CKRW file.
Ranj Pillai says he has faith in the territory's environmental regulatory process, and the government will speak with the White River First Nation on the Coffee Gold project south of Dawson.
Yukon's Energy, Mines, and Resources minister says he has full confidence in the Yukon Environmental and Socio-economic Assessment Act process.
The special statement from Ranj Pillai comes after the White River First Nation announced this week, they will seek to have Goldcorp's Coffee Gold Project go through a YESAB panel review--the highest level of environmental assessment.
Pillai says the process upholds the principles of independence, fairness, and transparency, and allows all parties and the public to participate and share their views on a project.
The minister says the government respects the board's expertise, and consideration of whether a panel review is necessary for the project.
Pillai adds YG is working to develop a consultation plan with White River for the Coffee project.