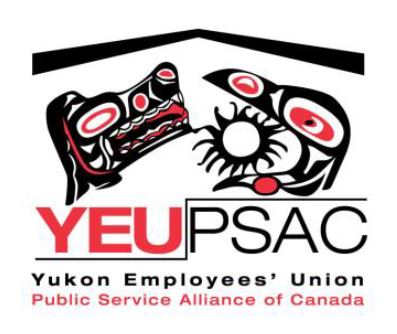 Over 300 city employees have rubber-stamped the deal reached on April 16th, and now it's the city's turn.
The Yukon Employees Union and City of Whitehorse are a step closer to labour peace.
President Steve Geick says members of its two locals representing transit and city workers have voted overwhelmingly in favour of a new four year deal during a series of meetings this week.
"We had good turnout at all the meetings, and we now have a ratified agreement." Geick said.
"(Now) we wait for the city to do their part, and ratified (the deal) then we're good to go."
Geick says the new deal halts the establishment of a two-tiered workforce--a main stumbling block for employees.
It also preserves existing severance, and long-service benefits, as well as contains a 4.25 per cent wage increase over the life of the deal.
"What we did is we were trying to cover off the cost of living." said Geick.
"So, if you look at what the wage increase was combined with RRSP contributions, we got very very close to what we wanted."
The deal for the over 300 employees is retroactive to September of last year.
The union had served strike notice on April 13th, and a new tentative deal was reached in the early morning hours of April 16th.