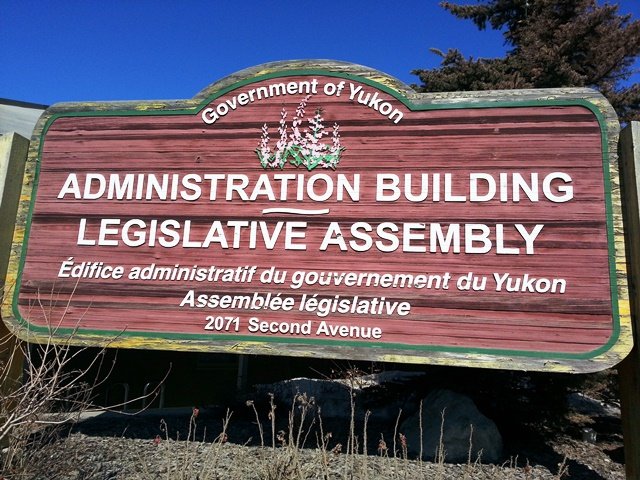 One of the members of the Electoral Boundaries Commission says contrary to what the premier thinks, due diligence was done on proposing a 20th seat in the Legislative Assembly. Photo: Tim Kucharuk/CKRW file.
Darren Parsons, who was a member of the commission that came up with a report changing the territory's electoral boundaries, says he was surprised at Monday's actions in the Legislative Assembly.
One of the members of Yukon's Electoral Boundaries Commission says he was surprised to hear criticism of the commission's work, and to ultimately see defeat of a bill implementing their recommendations in the Legislative Assembly this week.
Darren Parsons says the commission at first avoided a 20th riding, but wanted to tackle two main issues of a growing Whistle Bend in Whitehorse, and keeping Faro and Ross River together, adding 'the commission was twisted into a pretzel'.
Parsons disputes the Premier's comments about a lack of consultation on a 20th riding of Carmacks-Faro-Ross River.
"The period of time between the interim report and the final report (we had) public consultation, (in the form of) 12 community hearings (that) took place." Parsons said.
"Ultimately, the decision was made to add that 20th seat to satisfy that challenge of creating better representation for the communities of Faro and Ross River."
Parsons says the commission also listened to the wishes of Watson Lake and Ross River residents, who thought putting the two together would not align geographically.
Parsons, who has been in the political game for three decades, says the government could do nothing for two elections, incorporate the interim report, restart the commission, or turn the process partisan by cherry-picking what they liked, and did not like, which would be a concern to all Yukoners.