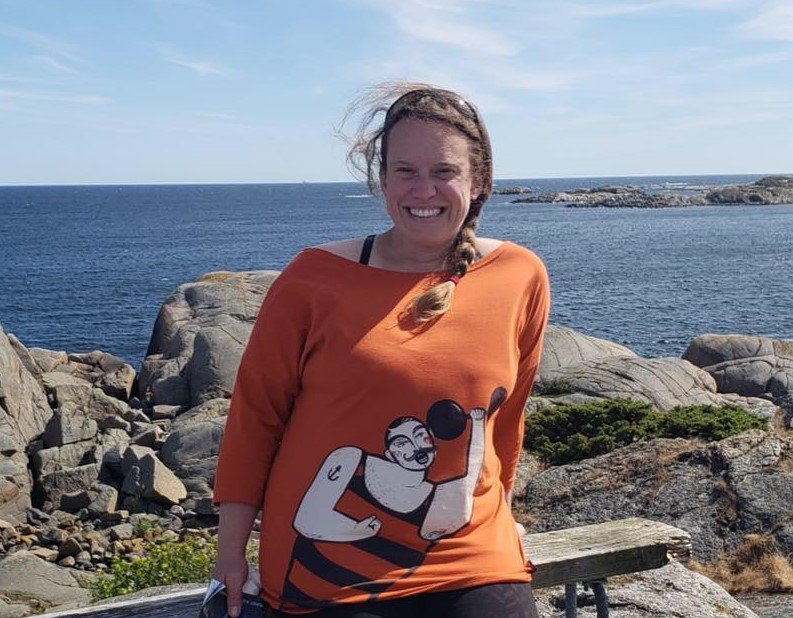 Valérie Théorêt. Photo: Facebook.
The report finds the attack on Valérie Théorêt and Adèle Roesholt was predatory and there was nothing which could have been done to prevent it.
Yukon's Coroner and Yukon Conservation Officer Services say there was nothing a woman could have done to fend off a predatory grizzly bear northeast of Mayo in late November.
A report released Wednesday found the bear was an emaciated 18-year-old male who attacked 37-year-old Valérie Théorêt and her infant daughter Adèle Roesholt from thick brush as they walked on a trail near their Einarson Lake cabin.
The report says Gjermund Roesholt grew suspicious something was wrong when he did not locate his partner and daughter in the cabin.
He started off down a trapline trail with a rifle when a short time later he was charged by the bear which he shot dead from two metres away.
Chief Conservation Officer Gordon Hitchcock says it was a tragic chance occurrence.
"Humans don't fit the prey profile for bears. In other words, bears do not seek humans as prey. Predatory attacks by bears on humans are very rare." Hitchcock said.
"All available evidence suggests there was nothing Valérie could have done to stop this predatory attack."
Hitchcock says the family was experienced at trapping and ran a clean camp while properly storing attractants.
He says the bear was in pain as it fed on an unnatural food source--a porcupine--a few weeks earlier, and quills were penetrating the bear's digestive tract.
Chief Coroner Heather Jones is classifying the deaths as accidental and is making three recommendations to Environment Yukon pertaining to public education.
"So we've asked there to be further education for the resources available from the (Environment Yukon) Conservation Officer Services to be sure hunters and trappers and those in wild places are very much aware of the potential dangers and are equipped to manage them." said Jones.
Jones says she spent a lot of time with the family in the lead up to the report's release, and it's important the family's privacy is respected.
There have been three other fatal bear attacks in Yukon since 1996.
(Hitchcock (left) and Jones address the media Wednesday afternoon. Photos: Tim Kucharuk/CKRW)