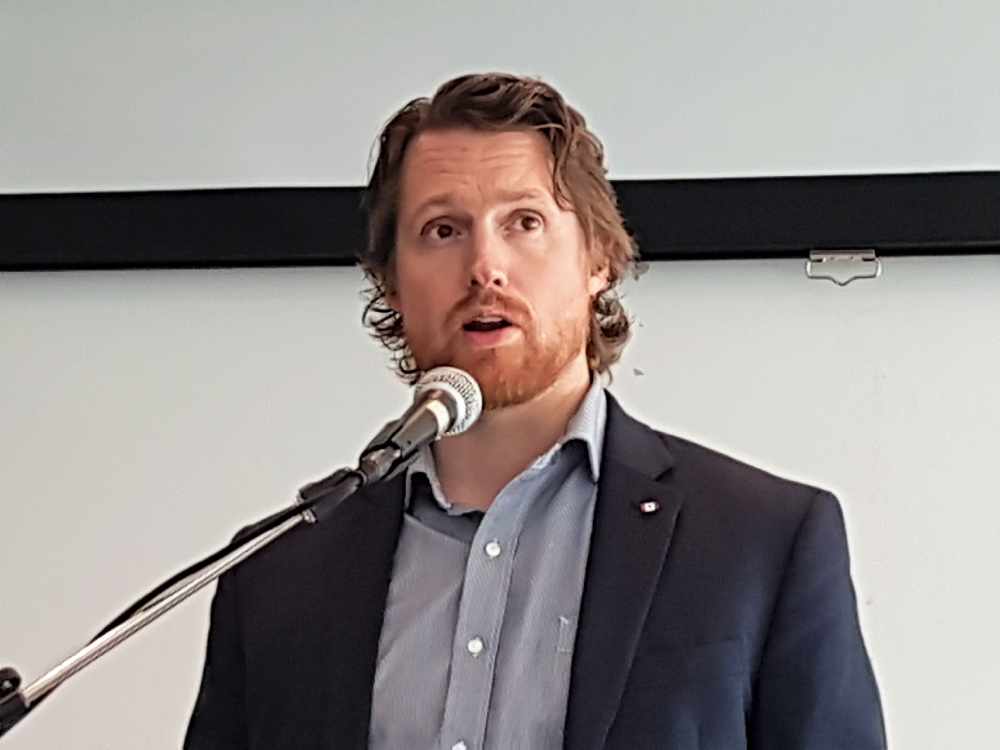 Jonas Smith addresses the media Thursday morning. Photo: Tim Kucharuk/CKRW.
Whitehorse resident Jonas Smith is the first to declare his nomination intentions for the 2019 election.
A Yukoner who has previous experience ranging from work in the Yukon Government's cabinet office to playing in a hard rock band, is taking a shot at federal politics.
Jonas Smith told reporters Thursday morning, he's going to seek the Conservative nomination in the next federal election in Yukon.
Smith comes from a military-based family, which he says installed the values of a strong democracy at a young age.
"(They) taught me to uphold and pursue personal freedom for all Canadians." Smith told reporters.
"I believe it is incumbent upon all Canadians to serve our country in the capacity in which we are most experienced and best suited. I view public office as my opportunity to fulfill this duty."
Smith is the third generation of his family to live in Yukon, as his grandfather was part of the Canadian military in Whitehorse, and his father was born in the Yukon Capital.
The Conservatives are now into a 14 day nomination campaign to pick their candidate for next year's election.