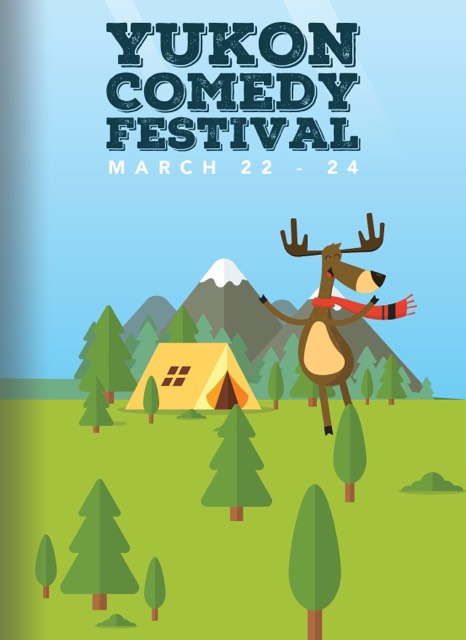 (Yukon Comedy Festival)
A Whitehorse based non-profit is launching the three-day event and hopes to bring high-level comics North of 60 for years to come.
A Whitehorse based non-profit is gearing up to launch the first annual Yukon Comedy Festival this Spring.
The Yukon Comedy Collective is putting together the three day event in March following a decade long hiatus and President Richard Eden says the appetite for comedy in Yukon is unlike anywhere else and the line-up will reflect that.
"Our lineup's amazing. We have some of the best performers from all across Canada and the United States even at this point. From local, our best of local comedians, here in Whitehorse to some of the most rising stars from Los Angeles, and New York, Toronto, Vancouver. We really went out and tried to find the people who are going to be the next stars."
Eden says the local scene has also grown into a huge success.
"We started putting on small shows and they sell out within the first 10-15 minutes, even before opening and people are really receptive and open to different types of comedy and different types of performances and so that alone made me realize that I could bring anything up here and Yukoners were ready for entertainment. That it's something a little bit different, a little offside and that's fun, that's exciting."
Eden says tickets are already on sale and upcoming events like the organization's Baked Laughs are a great way to sample the local scene.