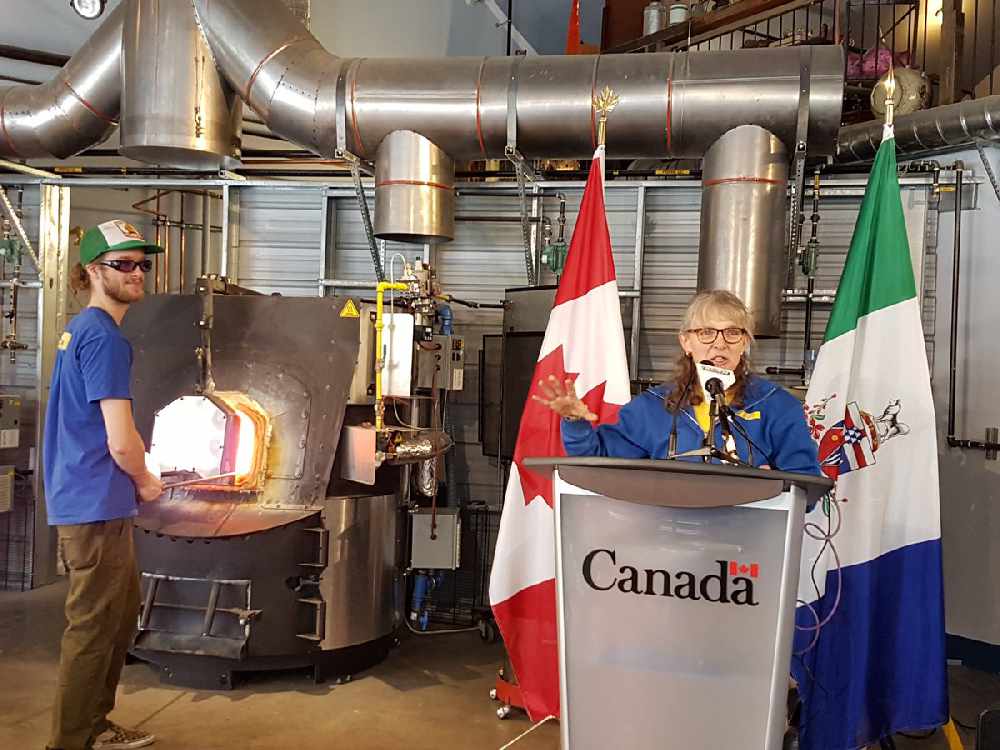 At the podium; Lumel Studios owner Luann Baker-Johnson (Tim Kucharuk/CKRW)
Four businesses are being given the chance to take advantage of the business support program.
An off and on program to help small businesses grow in the territory is back on.
MP Larry Bagnell says in partnership with the Yukon Government, the federal government is putting up $247,000 dollars this year to bring back the Yukon Business Development Program.
Standing near one of the glass blowing ovens at Lumel Studios in downtown Whitehorse, Bagnell told reporters the program will help small businesses access expert information to spur growth.
"Working with the Yukon Department of Economic Development to deliver the program, and the Whitehorse Chamber of Commerce to coordinate private business participation, we will help our businesses and entrepreneurs to increase their sales, see greater private sector investment, and creation of new employment opportunities."
Icefield Discovery Tours in Haines Junction is one of four businesses who will be part of the program, and owner Sian Williams says the company is ready to branch out, and are pleased to be part of the program like they were five years ago.
"It's really helpful to get people who have expertise with a business background to help us through the decision making process of where we're going with that."
The Yukon Berry Farm and Fleming Protection are also taking part this year.