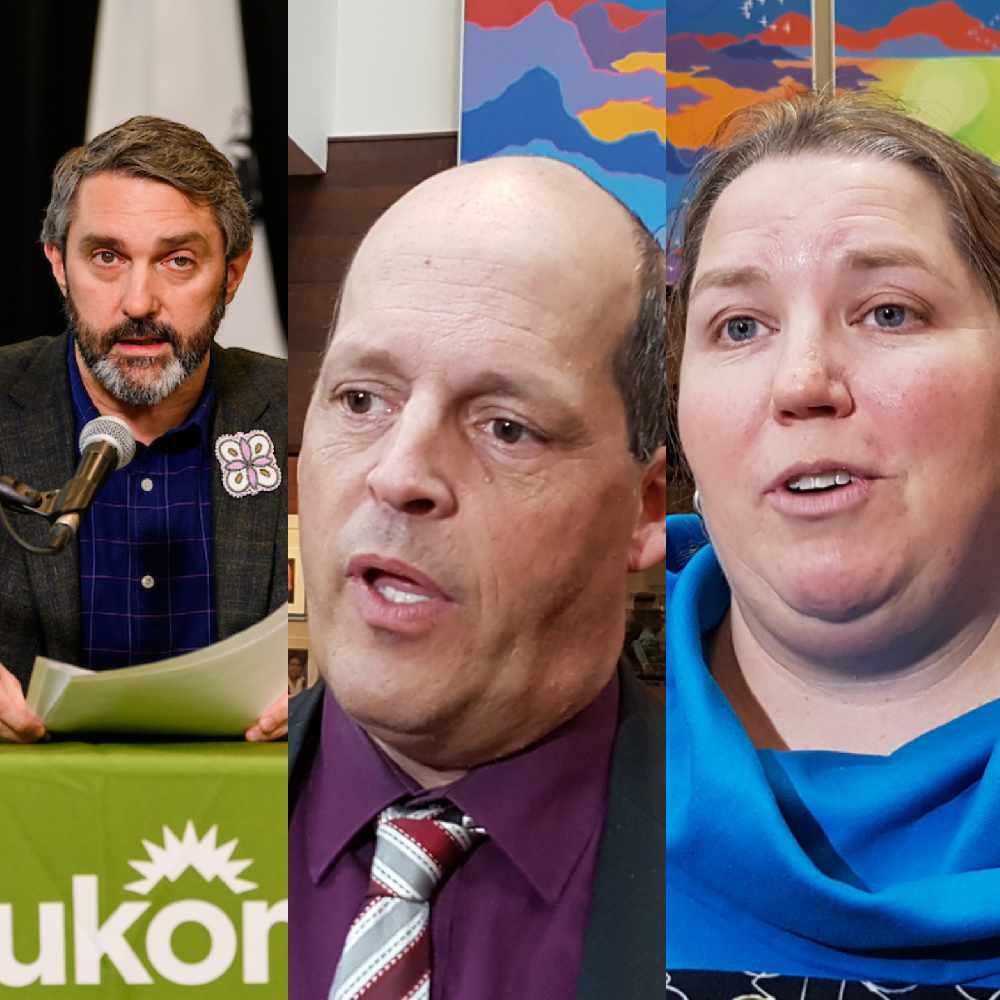 Yukon's three party leaders are having a disagreement over budget meetings amidst the COVID-19 pandemic. Photos: Alistair Maitland/Yukon Government. Tim Kucharuk/CKRW file.
The Liberal government says the chance for Opposition MLA's to ask questions about this year's budget will not occur while the Opposition says discussion on COVID-19 spending should be included.
The Yukon Liberal government says budget meetings set to begin Wednesday will not happen.
In a release from late Friday afternoon, Matthew Cameron from the Premier's Office says opposition parties have rejected the offer to meet in the Legislative Assembly to ask questions of the 2020-2021 budget passed on March 19th.
Earlier this month, the Liberals set aside five days for questioning each department. The government said it was fulfilling its promise when a deal was struck to bring the budget forward for a vote.
Opposition parties are upset the COVID-19 response and spending were not included in the meetings and wrote to Government House Leader Tracy-Anne McPhee last Thursday asking for the Legislative Assembly to be recalled so COVID-19 questioning could happen.
The letter from Yukon Party leader Stacey Hassard and NDP leader Kate White asks for a meeting to come up with a solution agreeable to all sides.
Premier Sandy Silver maintains the COVID response and related spending is like dealing with the wildfire season and will be included in a supplementary budget to be debated during the fall sitting.