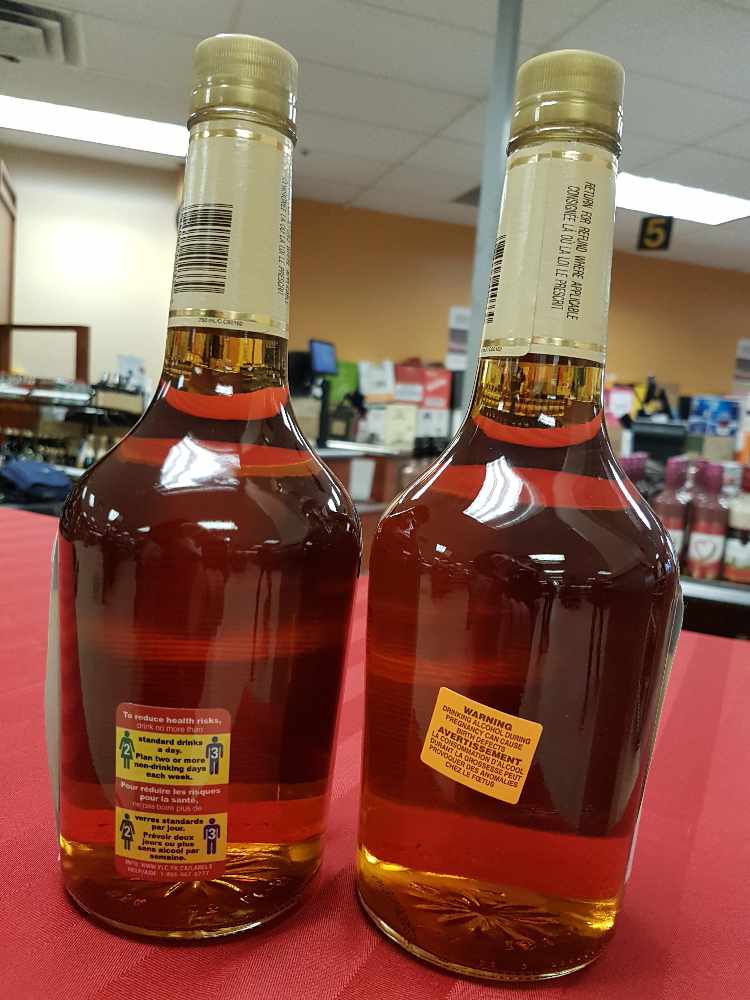 An example of a new label (left) beside a warning label that's been used in Yukon since 1991. (Tim Kucharuk/CKRW)
The territorial government is looking to highlight appropriate consumption levels and the cancer risk when consuming alcohol
Those who frequent the government-run Liquor Store in Whitehorse will notice different warning labels on the products they buy over the next few months.
Yukon is taking part in a Health Canada funded study with the Northwest Territories, which will increase the awareness of the health risks of alcohol, including the link with cancer, by seeing different labels placed on individual bottles.
Study lead investigator Doctor Erin Hobin says the creation of the labels was informed by evidence.
"Such that the labels are relatively larger in size to make them easily noticed and read. They're full color with a bright yellow background and red border so that they stand out on the container and they have messages that provide new information and is rotated regularly to avoid wear out effect."
Hobin says the labels were developed through input from Yukoners, and the study aims to learn how to best support people in making informed decisions.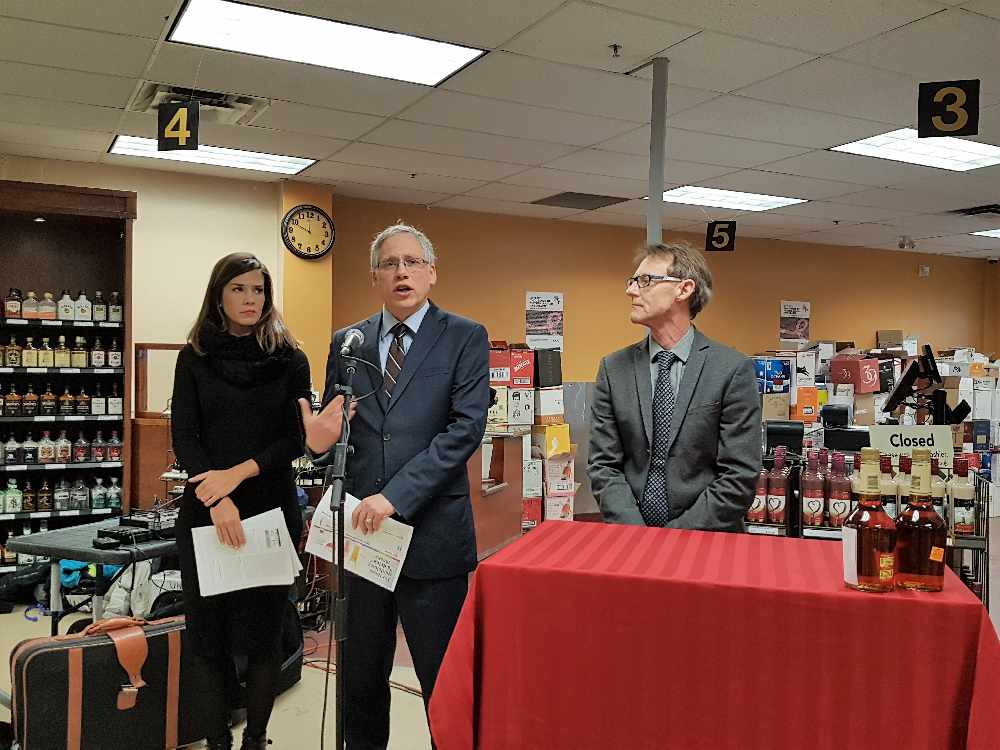 "Findings from the study will provide real world results that government and other public health practitioners can use to inform current and future alcohol harm reduction strategies throughout Yukon, as well as the rest of Canada."
The labels will not be on products at private stores, but only at the Whitehorse Liquor Store.
A follow-up study will be done in the spring.
(Inset: Minister in charge of the Yukon Liquor Corporation John Streicker is flanked by Dr. Hobin, and Yukon's Chief Medical Officer of Health Dr. Brendan Hanley at Wednesday's announcement. Photo: Tim Kucharuk/CKRW.