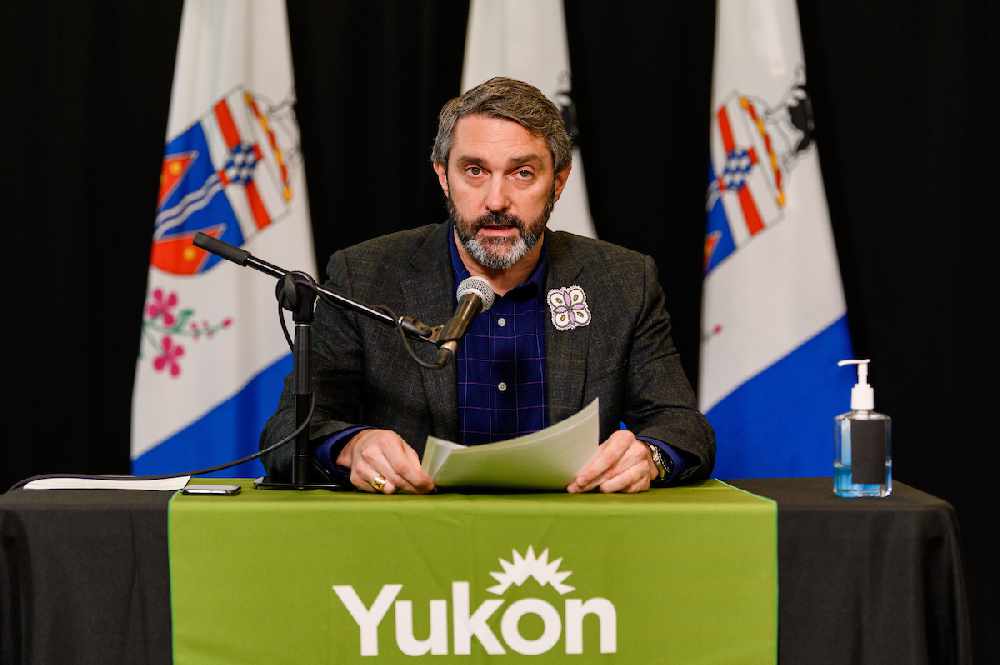 Premier Sandy Silver will deliver Yukon's reopening plan Friday afternoon. Photo: Alistair Maitland/Yukon Government.
As the Premier and CMOH get ready to outline Yukon's reopening plan, the government says enforcement officers will be stationed in Whitehorse and the communities.
The Yukon government is setting up a new roadside information station in Whitehorse to ensure travellers in transit through the territory understand their mandated route.
The station located at the Alaska Highway junction with Robert Service Way will also inform travellers about the restrictions in place under the Civil Emergency Measures Act.
YG says additional enforcement officers are also now in place in Carmacks, Mayo, Dawson, Ross River, Faro, Haines Junction, Old Crow, Teslin, and Watson Lake.
A release says RCMP are empowered to make arrests under CEMA as of Wednesday along with their duties under the national Quarantine Act.
Premier Sandy Silver told Tuesday's briefing, all travellers transiting through the territory are given a map with a specific route that identifies gas and food services.
Silver along with Chief Medical Officer of Health Dr. Brendan Hanley will outline Yukon's reopening plan Friday afternoon.