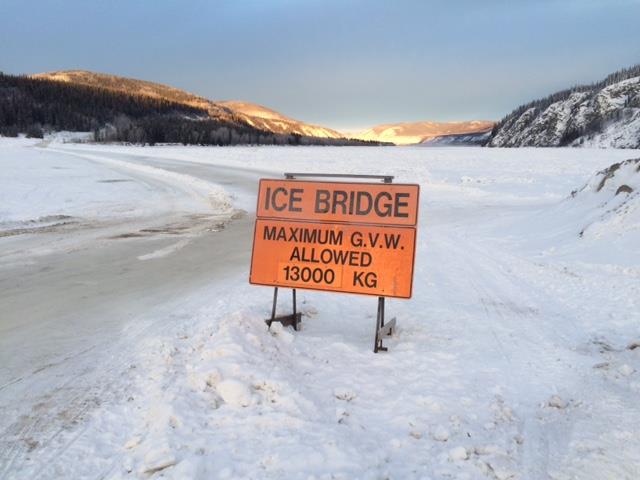 The Dawson Ice Bridge in January 2016. Yukon Highways and Public Works says there are plans in place in case the normal crossing can't be constructed. Photo: Jim Regimbal/CKRW file.
Highways and Public Works says it depends on the circumstances, but hopefully the usual route can be constructed after freeze-up this winter.
Yukon's Highways and Public Works Department says they have contingency plans in place for an ice bridge across the Yukon River at Dawson.
Last year was the first winter ever a road could not be constructed over the river at the usual spot connecting Dawson and West Dawson, due to abnormal freezing.
The department's Heather McKay says the plan all depends on mother nature.
"This plan includes a number of options to safely induce ice formation to create an ice bridge where feasible under open water conditions." McKay told the RUSH.
"This would also involve securing any necessary environmental approvals or permits."
The George Black Ferry sailed for the last time this season Sunday night, leaving West Dawson residents without a link to Dawson until freeze-up, and ice road construction.