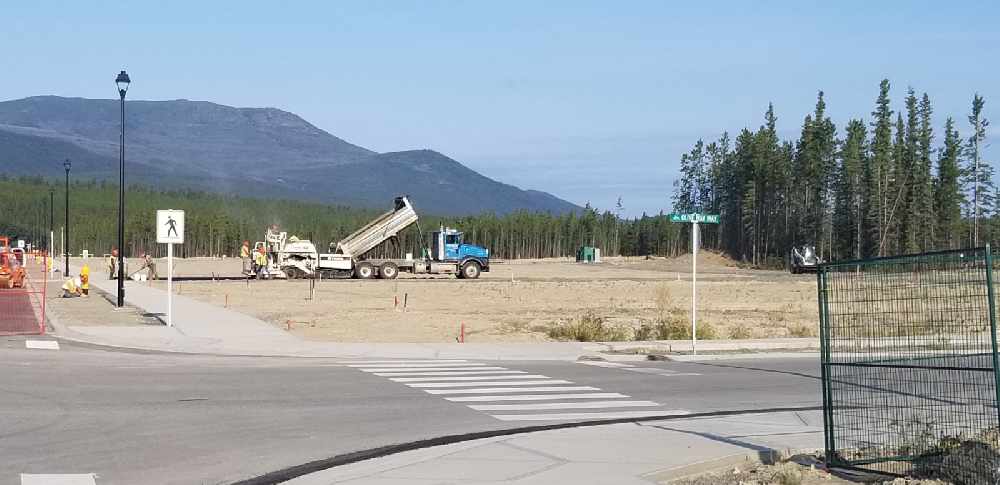 The Whistle Bend neighbourhood continues to see construction. YG says it needs more time before issuing a planning tender for a new elementary school . Photo: John Kennedy/CKRW.
Highways and Public Works says more time is needed before a planning tender can be issued.
The Yukon Government is cancelling a tender for the new Whistle Bend Elementary School in Whitehorse just two days after issuing it.
The tender, which asks for a consultant to begin planning the first new school in Whitehorse in 27 years, was pulled Thursday morning.
Oshea Jephson with Highways and Public Works says building the school remains a high priority for government.
"It's going to shape the community for decades to come and we need to take the time now to get it right," Jephson told the RUSH. "The project is still in the early stages, and the tender requires more consultation so the decision was made to cancel the tender."
Jephson says that consultation will not only include internal sources but external ones such as the Whistle Bend Community Association. He says the association is establishing a project advisory committee this summer.
The tender documents indicated YG was looking to eventually issue a design-build contract worth between $27 million and $32 million for the school to accommodate 425 students.