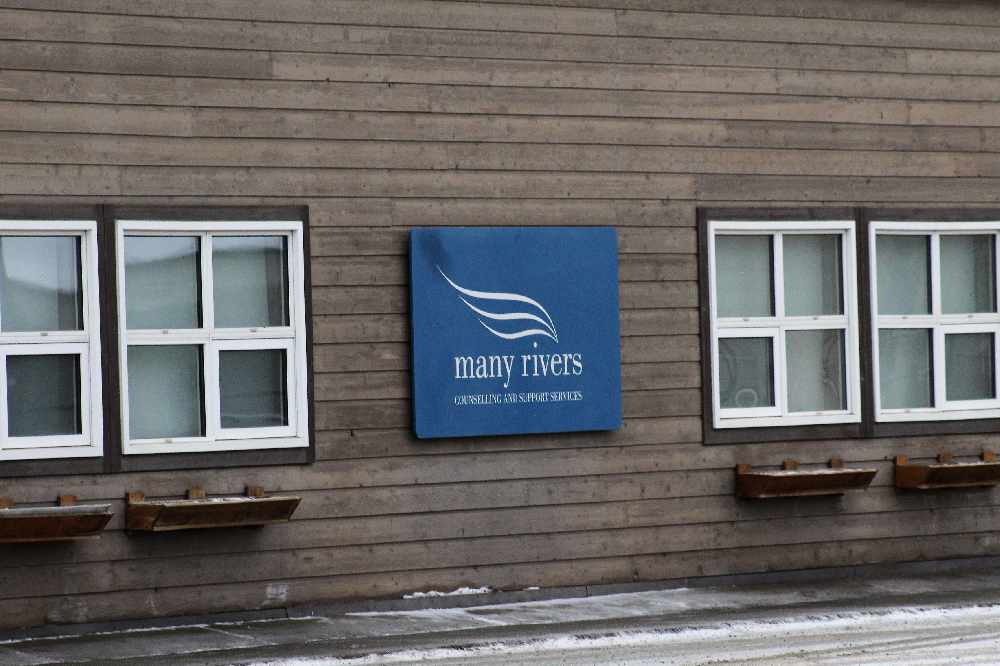 The Many Rivers Counselling and Support Services building in downtown Whitehorse. Photo: John Kennedy/CKRW.
The minister says a third-party review was done on Many Rivers Counselling and Support Services after the matter was taken to RCMP; Opposition says a forensic audit should be conducted regardless.
Yukon's Health and Social Services Minister says as per a request from the former Many Rivers Counselling and Support Services Executive Director, the RCMP has looked at information regarding the society's finances.
Pauline Frost says police indicated more information was required before they could initiate an investigation into wrongdoing, so a third-party financial review was conducted.
"The third-party audit did not find criminal behaviour and therefore, there wouldn't be a forensic audit," Frost told reporters Thursday afternoon. "It was just poor management of resources. So that what they qualified, and so therefore we backed away and went to providing alternative services and other measures for Yukoners."
Frost says YG is reviewing legal options going forward.
"We continue to due our due diligence, and work to find where we are with Many Rivers and that last quarters payment," she said. "What I mostly want to emphasis is we are supporting Yukoners (mental health needs)."
Many Rivers received a $510,000 payment for the final quarter of services even though they were in non-compliance under the Societies Act.
However, employees went on strike, and no services were provided.
Opposition Reaction
Both of Yukon's Opposition parties are calling for a forensic audit into the finances of Many Rivers.
NDP leader Kate White told reporters Thursday afternoon, there are concerns about where the last quarterly payment is.
She says in the case of any Non-Government Organization, if you don't file your reporting with YG on time, you lose your funding.
"By the time the Yukon Government gave Many Rivers that last quarterly payment, they had missed more than one reporting occasion and nothing had happened," White said. "Not only were they not in line with the Societies Act, (but) they had also missed reporting for their funding."
Yukon Party MLA Scott Kent says like the NDP, he heard there were concerns about the monies whereabouts.
"We would be interested in seeing the results of some sort of a forensic audit as well just to answer some of the questions that Yukoners are asking us," Kent said. "Right now there's not a lot of answers to many of those questions that are out there."
Kent is also concerned as some vendors still haven't been paid by Many Rivers.