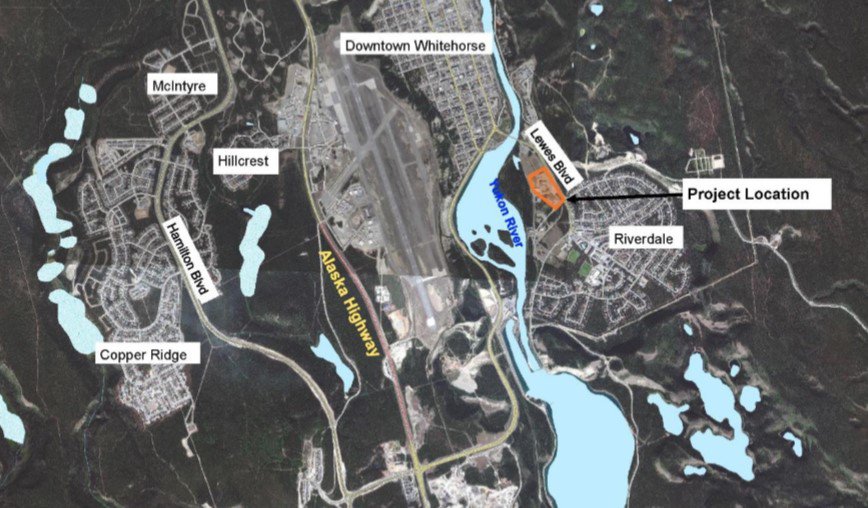 The location of a new French High School in Riverdale (Online Photo)
More than 150 French students could soon be sitting in new classrooms as plans undergo YESAB review.
Yukon's Environmental and Socio-economic Assessment Board is now accepting comments from the public on the construction of a new Francophone High School in Whitehorse.
Documents submitted to the board show the proposed school would be built on the site of the old F.H. Collins Secondary starting in May of 2019, and be completed by November of 2020.
The education department says in its submission, the building will utilize existing underground infrastructure such as the fibre optic network, phone, television, and bell systems, which can be accessed from the current F.H. Collins.
Both F.H. Collins, and Selkirk Elementary will remain open during construction.
The Yukon government has already set aside $20 million for construction, and the federal government put up an additional $7.5 million for community spaces last November for the school which is expected to house between 150 and 200 students.
YESAB is accepting public comments until February 12th.