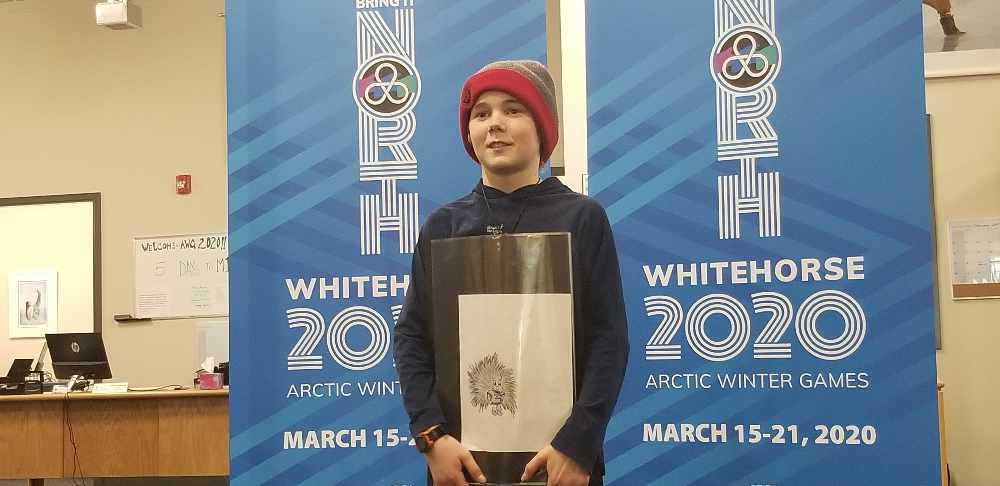 Photo: 11-year-old Owen McDonald with his entry for the mascot contest. Photo by John Kennedy / CKRW
A contest to find designs for the new 2020 Arctic Winter Games mascot has brought out results.

The 2020 Arctic Winter Games officially has a sharp new mascot.
11-year-old Owen McDonald submitted Däch'äw (dash-aw) to see if his drawing of a porcupine would be chosen as the games' mascot.
"Well I didn't think my chances to win were very high, I kinda just put it in because, why not. I was pretty surprised when I won."
He says he went with an idea that was logical.
"Well, I spent about three minutes looking on the internet for different ideas and what they had done before. I thought porcupine because it was the only reasonable thing that hadn't' been done already" said McDonald.
The mascot contest was open to all Yukon youth ages 8 to 18, and entries were voted on by a mascot selection committee based on a number of criteria.
McDonald will receive V-I-P tickets at the 2020 Arctic Winter Games, tickets to the Opening Ceremonies, Games merchandise, and a set of pins.
Second place went to Natalie Jobin, who created a fox named Cece as part of a group submission from her Grade 5 class at Takhini Elementary School.