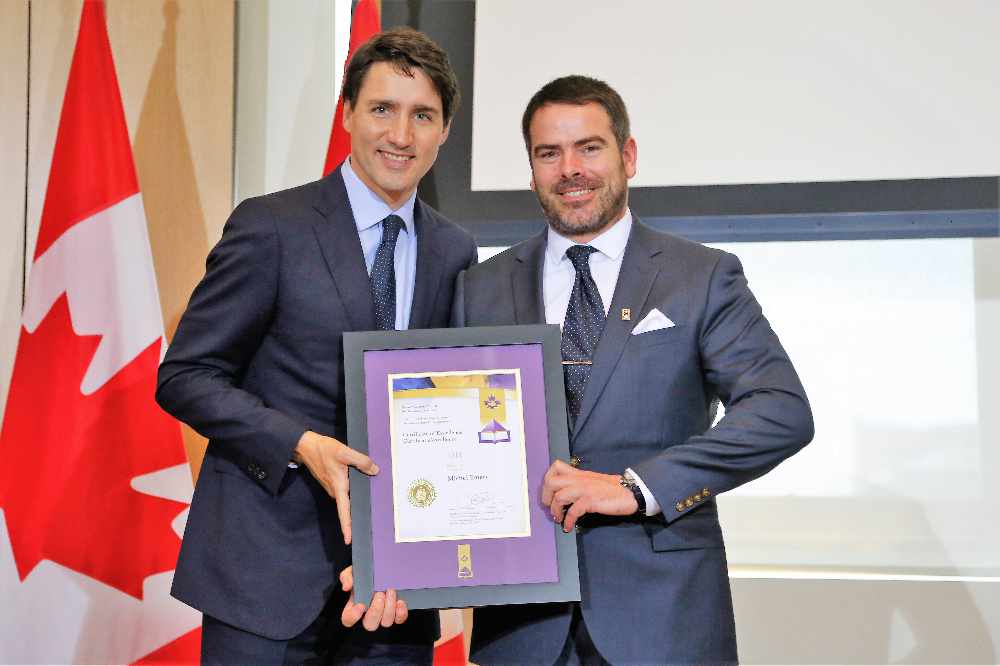 Emery receives his award from Prime Minister Justin Trudeau in Ottawa Wednesday. Photo: Prime Minister's Awards.
Michel Emery is one of 64 educators from across Canada to be bestowed with the Prime Minister's Award.
A Yukon teacher is being recognized nationally with a Prime Minister's Award for his work in the classroom.
During a ceremony in Ottawa Wednesday, F.H. Collins Secondary School teacher Michel Emery was presented the award by Prime Minister Justin Trudeau.
The award goes to teachers who are committed to preparing their students for a digital and innovation-based economy.
In a release, Emery is called a leader and innovator who has worked in the Arctic for 20 years and fosters a culture of innovation within the classroom.
Some of his achievements include support of a transition from Libraries to Learning Commons, the integration of technology into his teaching, and his help in designing the school's digital literacy framework.
64 educators from across the country were honoured for their work.