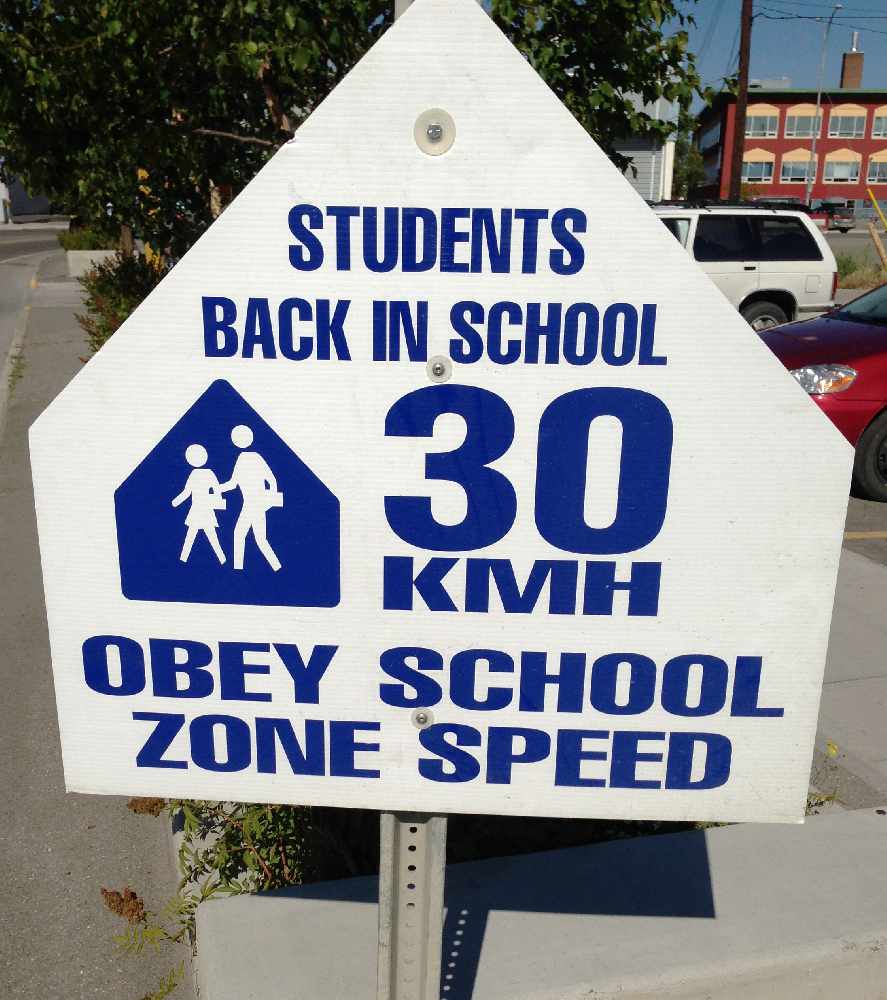 RCMP are reminding drivers to be aware of school zones. Photo: CKRW file.
RCMP say they will be watching school zones as children grab the backpack and begin another year.
It's back to school for Whitehorse elementary and high school students Wednesday.
This also means the 30 kilometre per hour school zones are back in place. RCMP Constable Louis Allain with Traffic Services says police will be out keeping the kids safe.
"You have to go 30 kilometres per hour once you are at that sign," Allain said. "If you pass the sign, and then you start slowing down, you are getting too close to the school and for the kids' safety we want them going slower before they get to the school zone sign, so that's where the speed limit changes is at the sign."
Allain also reminds motorists school buses are back on the road.
"If a school bus has their stop lights and the stop sign out, I want to remind (motorists) you can't go around them," he said. "You can't pass on the right. You can't pass on the left. If you're oncoming, you have to stop. I just want to remind people to stop and not pass school buses that are stopped picking up children."
The rest of the territory's schools get going over the next two weeks.