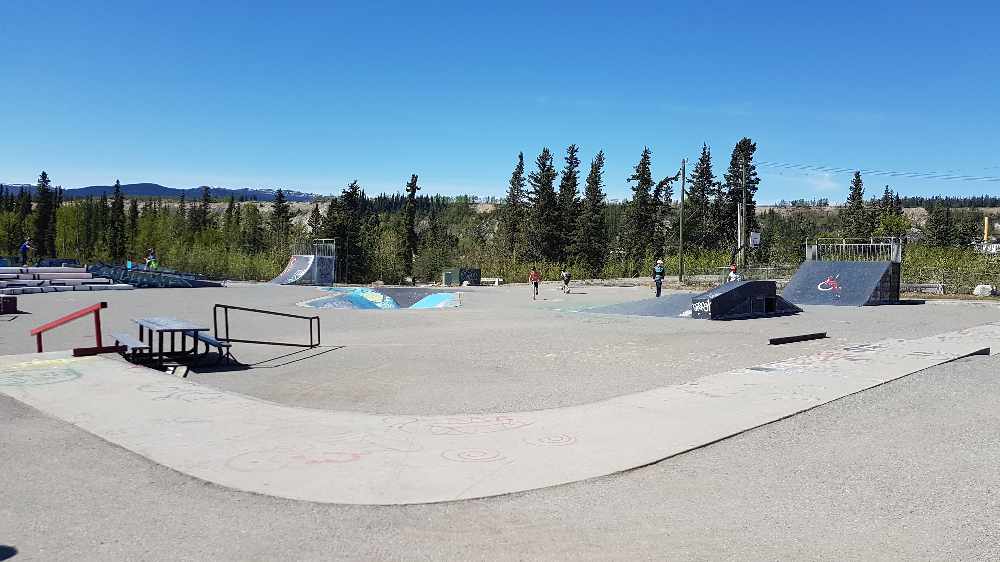 After a year of planning the Second Haven Skate Park in Riverdale is getting a makeover. Photo: Tim Kucharuk/CKRW.
The Second Haven Skateboard Park in Riverdale is ready for some gnarly upgrades starting next week.
The Yukon Government says construction on a new skate park in Whitehorse will begin next week.
YG says a construction contract has been awarded to Castle Rock Enterprises, and the current Second Haven Skateboard Park in Riverdale will be closed as the upgrades and expansion is completed.
The budget for the new park is $3.5 million with money coming from the federal and territorial governments.
The design for the park was created by Stantec Engineering Services after consultation with users and the Skate for Life Alliance.
The facility will be wheelchair accessible and will accommodate skateboards, bikes, scooters, and spectators.
After completion the City of Whitehorse will become the owners and operators of the facility.