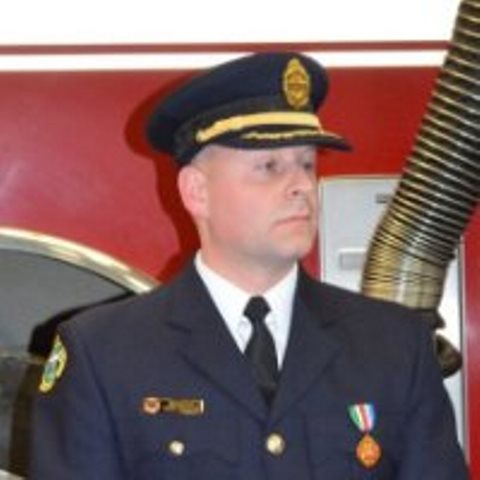 Former Whitehorse Fire Chief Kevin Lyslo (File Photo/CKRW)
The city says Fire Chief Kevin Lyslo has resigned after 23 years with the department.
The City of Whitehorse is looking for a new Fire Chief.
At Monday's council meeting, Mayor Dan Curtis announced Kevin Lyslo stepped down from the job for personal reasons after 23 years of service, including four years as a volunteer.
"We want to respect his privacy. We wish him all the best in the future and his future endeavors, and I personally am in a great debt to him. He was a great mentor and offered a lot of great advice over the years and I'm certainly going to miss him in his role."
Interim City Manager Linda Rapp says Deputy Fire Chief Chris Green will serve as interim Fire Chief, and the recruitment process has begun.
"Director O'Blenes and I met with the department last week so everything, all regular services and responsibilities are covered, and we look forward to working with the department on a recruitment process."
During the meeting, Curtis thanked him for his service to the community.