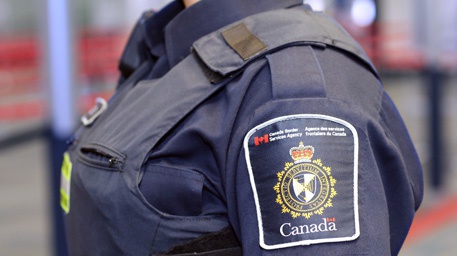 Photo: Canada Border Services Agency.
The Canada Border Services Agency says a search of a residence and office in the city was conducted on Tuesday.
The Canada Border Services Agency is confirming officers have executed a search warrant at a workplace and residence in Whitehorse.
The CBSA could not provide any other details into Tuesday's search as the investigation into a Whitehorse resident is ongoing.
A statement to the RUSH says the investigation also involves two individuals from the Lower Mainland of British Columbia.
The Opposition Yukon Party asked about the matter during question period Wednesday afternoon, and Justice Minister Tracy-Anne McPhee confirmed to the Legislative Assembly a search took place at an office in the Economic Development department.
"They are conducting an investigation to which this government and the ministers and MLA's on this side of the house are not privy." McPhee said.
"They will continue to do their work and they shall do that unimpeded by any part of our offices."
The CBSA tells the RUSH it's in relation to a contravention under the Immigration and Refugee Protection Act.