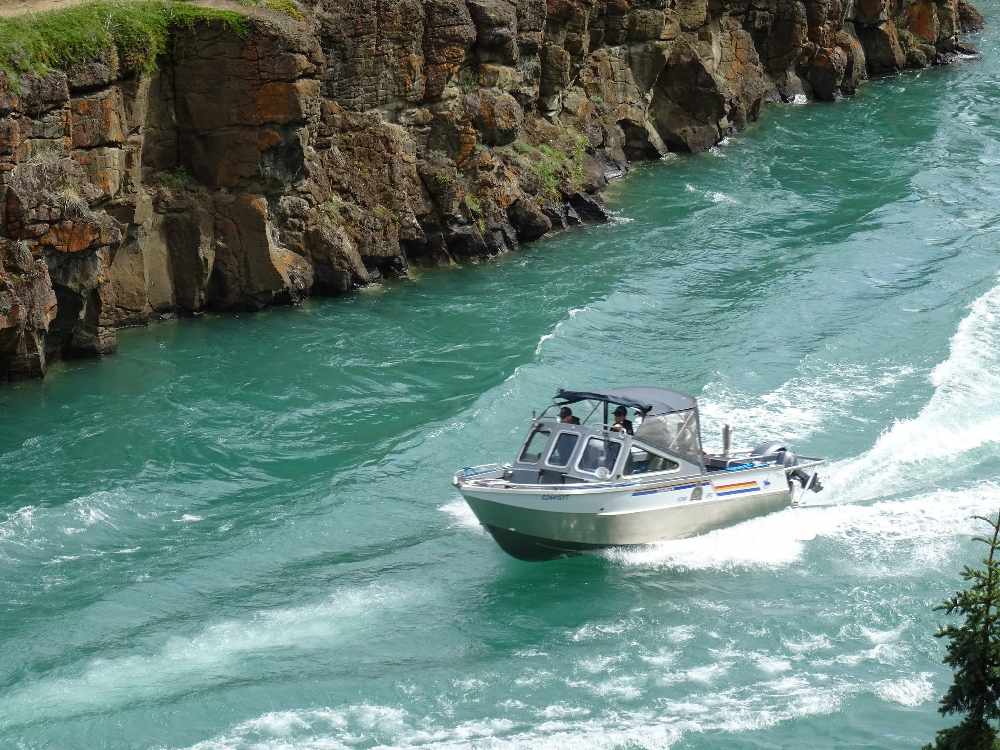 The RCMP boat in Miles Canyon. Photo: Yukon RCMP.
Both are ok after entering the swift waterway Saturday morning.
Whitehorse RCMP say two women are ok after being rescued from Miles Canyon.
Police say on Saturday morning, they got a call about two women who went into the water near the foot bridge, and were in distress.
The first officer on scene was able to deploy a water rescue device known as a FrisBuoy, which after several tries as she was fighting the current, was able to grab.
A life jacket was sent via the device, and the woman was able to hang on until officers could rescue her with the police boat.
The second woman was located down river on some rocks, and she was picked up by a Fire Department boat.
Police are warning you drownings can happen quickly, especially in strong moving currents, and urge extreme caution when out enjoying Yukon's lakes and rivers.