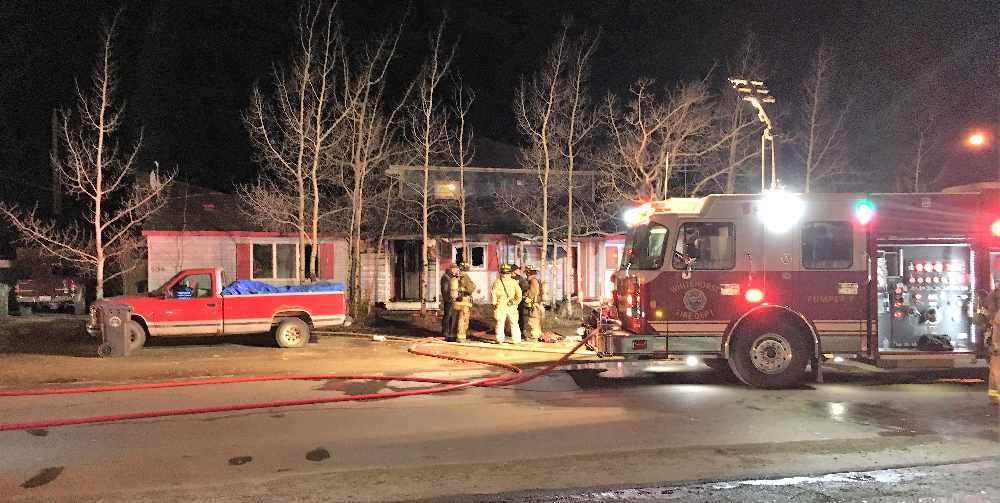 Fire Crews on the scene Thursday night. Photo: Oshea Jephson/CKRW.
Police say a total of four people were arrested in the late night search warrant by the Emergency Response Team.
Whitehorse RCMP say a late night search warrant has led to charges against a 52 year old woman.
Witnesses say they heard two loud bangs around 9:30 when the RCMP's Emergency Response team executed a warrant on a duplex at 6th Avenue and Alexander.
Police say no shots were fired however some tools for high-risk situations were used by the team.
While officers were inside the home, a fire began however everyone was safely evacuated from the house and the blaze was quickly put out by fire crews.
The woman faces charges under the Controlled Drug and Substances Act and is set to appear in court Friday afternoon.
Three others who were arrested at the scene have been released.
During the blaze, several neighbours were evacuated including Kate, who lives next door.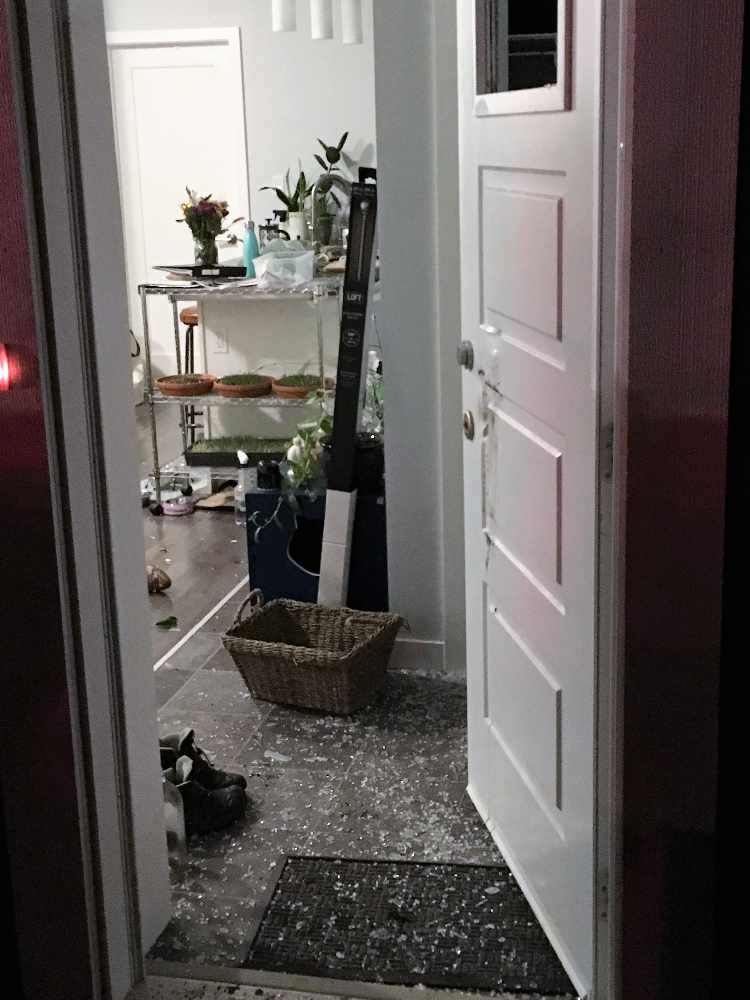 She says she thought it was a garbage truck banging around at first, but then grew suspicious when she heard dogs barking.
When she looked outside, she saw lights and smoke.
"And soon as we came downstairs, we heard some banging on the door, and it was like a swat team came, and was trying to get us out."
"They couldn't get into the neighbour's house, so they smashed out the window."
(Doors and windows were smashed so police and the Fire Department could access the scene. Photo: Oshea Jephson/CKRW.)
While there were no injuries, police say a dog died as a result of the fire.