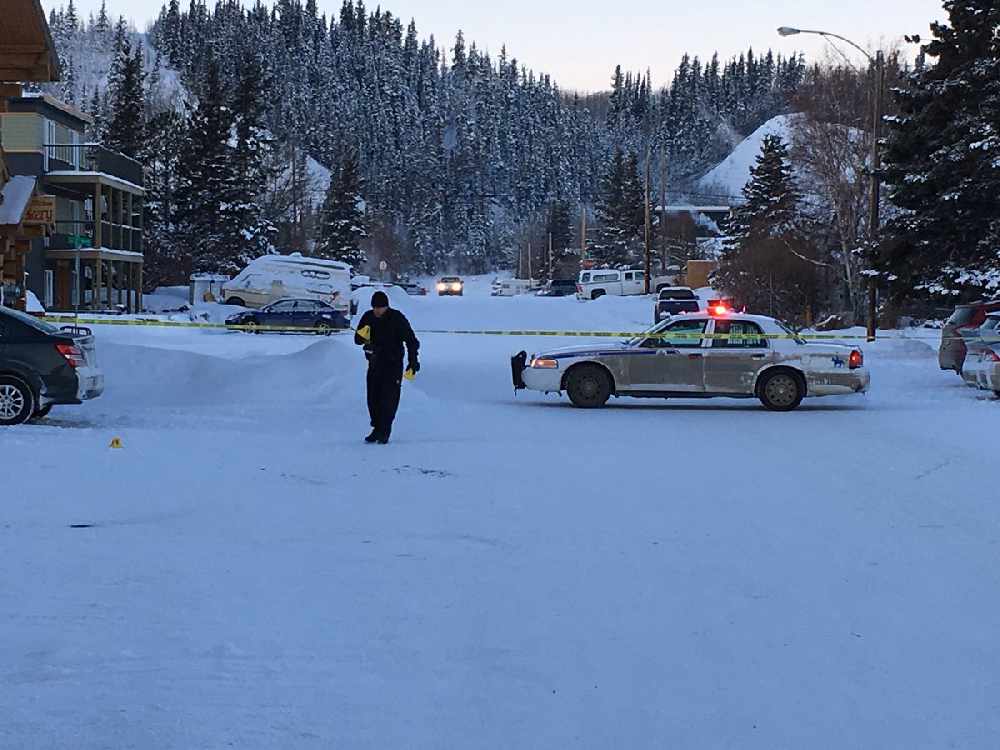 The RCMP's Forensic Identification Unit on the scene of a hit and run on Alexander Street. (Oshea Jephson/CKRW)
Police say a taxi driver has been arrested following an early morning collision with a pedestrian.
Whitehorse RCMP say a 40-year-old man has been transported to hospital following an early morning hit and run.
Police were contacted around 2:00 a.m. Thursday morning for reports of an accident between a taxi and pedestrian outside the Salvation Army on Alexander Street.
Officers and Yukon EMS responded but when they arrived, the driver had fled the scene.
Police say the driver was later located and arrested with charges pending, and the taxi involved has been seized.
Police say they continue investigate and more information will be released as it becomes available.