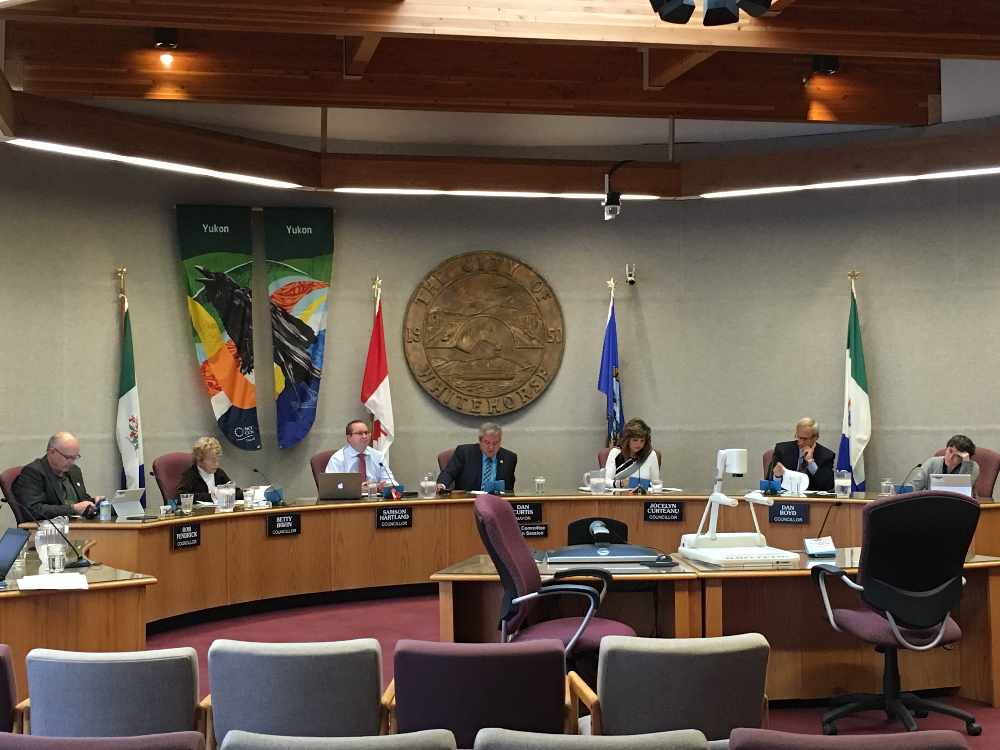 The City of Whitehorse is bringing down their 2018 Operating and Maintenance budget. Photo: CKRW file.
Monday's council meeting saw Mayor Dan Curtis deliver a $77 million dollar Operating and Maintenance budget, which will see an average tax increase of $54 per household.
The city of Whitehorse is presenting this year's proposed Operating and Maintenance budget.
The 77 million dollar budget will see city taxes rise 2.3 per cent, which will cost the average homeowner about $54 more per year.
In his budget address, Mayor Dan Curtis says the investment in the community is being recognized, as most people in a survey indicated they received fair value for their taxes, and were pleased with programs and services.
Water and sewer rates will climb four per cent while rental rates, passes, and memberships increase by one and a half percent.
A public input session on the proposed budget will be held February 12th.