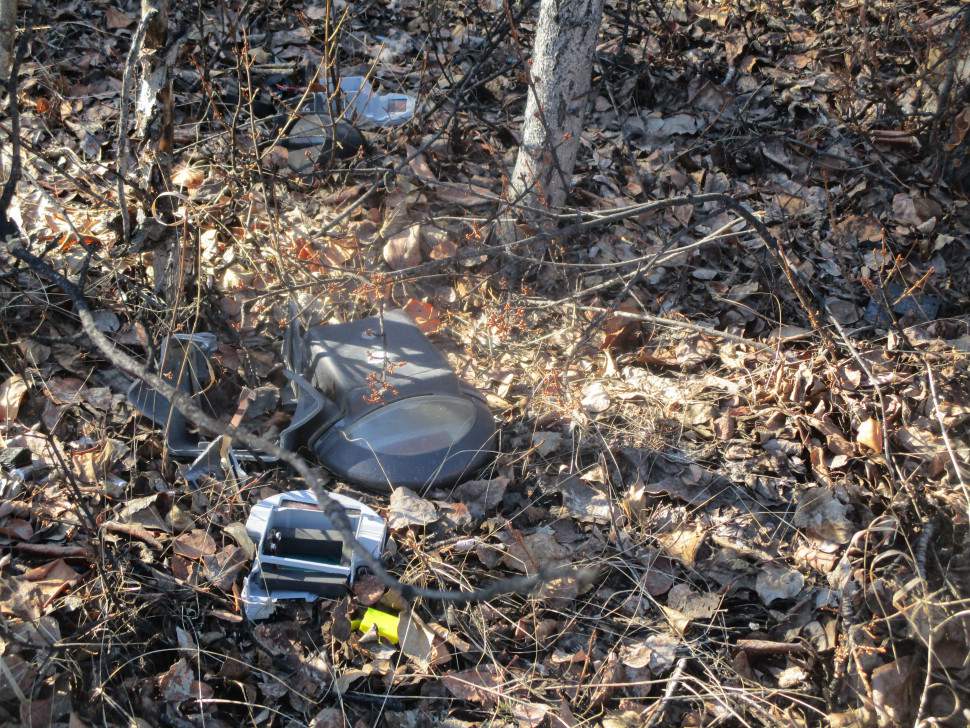 One of the damaged parking meters found in a forested area in Whitehorse. Photo: Yukon RCMP.
RCMP are working with the City to find out who is stealing dozens of parking meters and bashing out the coins.
Someone is ripping off parking meters from downtown Whitehorse and ripping out the change.
Whitehorse RCMP say 52 meters along the Main, Front, Elliott, and Steele Street areas have been taken since mid-December 2018.
While 36 have turned up, most have been severely damaged and robbed of their contents.
Damage and thefts so far have totaled $66,000 so far.
Police and the City are working together to identify those responsible and are reviewing video footage in the hopes of catching who is doing this.
The meters have been turning up on trails and wilderness areas around the city, and police ask if you find a meter, to report it to RCMP.