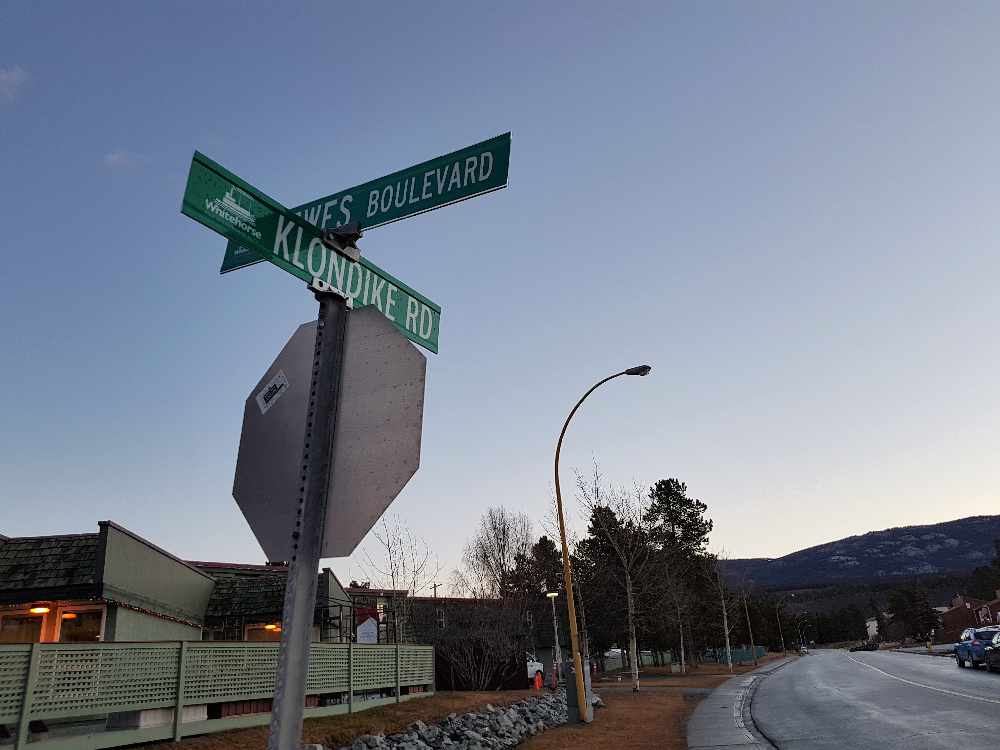 The street where Abby Rix was shot with a paintball gun Monday afternoon. Photo: Tim Kucharuk/CKRW.
Abby Rix says she was hurt and upset as she continued her walk home after she was allegedly shot by teens with a paintball gun Monday afternoon.
A nine-year-old Whitehorse girl who says she was shot with a paintball while walking home in Riverdale Monday afternoon tells the RUSH it hurt a lot, and she was mad and upset the rest of the way home.
Abby Rix had just said goodbye to her friend when the alleged incident took place on Klondike Road.
"I kept walking, and then the car came behind me and stopped and then I looked at it." Rix said.
"They shot me. Then they turned around and splashed me."
Alison Rough, Abby's mother says Abby is not walking home from school anymore until the family can be sure that it's safe.
"She enjoys walking to school, and walking home. It was raining that day, and my husband (asked her) if she wanted to walk home as it was chilly and rainy that day, and she said (yes)."
The RCMP arrested three 17-year-old males Monday evening, and charges of assault with a weapon and possession of a weapon for dangerous purposes are pending in connection with the Rix incident, and another downtown.
Rough says she is glad the boys have been caught and feels relieved.
(This corrects a previous version which said the youths have been charged, but in fact charges are pending.)