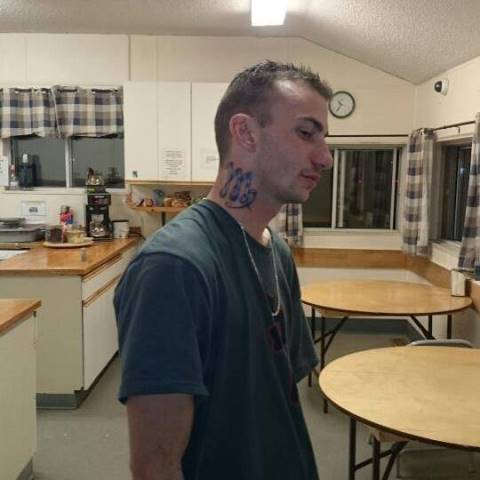 Christopher Brisson. Photo: Yukon RCMP.
Darryl Sheepway is facing a first-degree murder charge in the death of Christopher Brisson.
The Darryl Sheepway murder trial enters day two Tuesday in Yukon Supreme Court in Whitehorse.
The 39-year-old Whitehorse man is facing a first-degree murder charge in the shooting death of 25-year-old Christopher Brisson in late August of 2015.
On day one, an agreed statement of facts was read into the record, outlining how Brisson was shot on the McLean Lake Road, as Sheepway tried to obtain more crack cocaine.
After the shooting, Sheepway returned home, changed his clothes, and returned to the scene to pick up the shotgun shells, and Brisson's body.
Sheepway described how he dumped Brisson's body near Miles Canyon.
A three-hour video re-enacting the events was played for presiding Justice Leigh Gower, while later in the afternoon, photos of the scene were shown.
The video included thoughts from Sheepway, who told investigators he was high and wanted more drugs, but didn't have any money, and went to rob Brisson, but instead the shots were fired during a struggle, and into the back of Brisson's truck as he tried to drive away.
In the video, Sheepway says he was scared as he went to meet Brisson, contemplated suicide after his wife left him, and even thought of apologizing to Brisson for wasting his time in arranging the meeting, before the shots rang out.
The trial continues Tuesday morning.