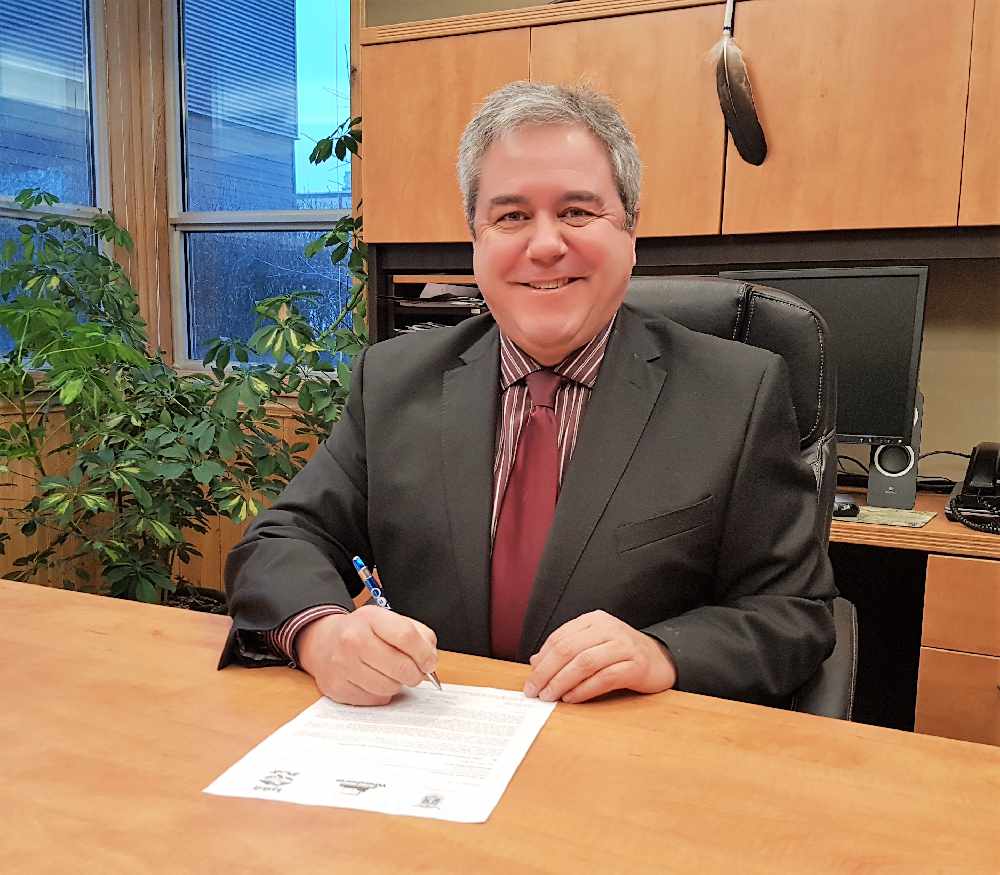 Whitehorse Mayor Dan Curtis says 2018 will be hard to top 2017 for the city. Photo: Tim Kucharuk/CKRW.
In a year-end interview, Dan Curtis says the city got a lot accomplished this year, and will look to continue the trend in 2018.
The mayor of Whitehorse is calling 2017 the best year ever for the city.
In a year-end interview with the RUSH, Dan Curtis says a highlight was breaking ground on the new $54.9-million dollar operations building on the top of Two Mile Hill.
He says he was pleased to see the number of infrastructure dollars flowing into the city.
"You don't have to go very far to see Wheeler Street reconstruction, or Alexander Street, or the Downtown/Marwell plan, or the Chadburn Lake Management Plan." Curtis said.
"(There's) been a tremendous amount of infrastructure going in underground, or things that aren't perhaps that sexy, but it's been great."
Curtis says there were many other events of note.
"The food truck festival for instance, we're looking at working with the Whitehorse Chamber of Commerce and (Tourism Industry Association of the Yukon) to see how we can make it even bigger and better." he said.
"(I) just can't imagine 2018 being better than 2017 in terms of the improvements in infrastructure, and the relationships, inclusion we've been able to show for our community, and for our people here. It's been an absolutely stellar year."
Curtis says a disappointment from the year was the defeating of the Hillcrest Local Improvement Charge for under and above ground improvements.
He says 2018 will see the arrival of two new transit buses, along with continued growth, and work on affordable housing, solid waste and recycling.
The two-term mayor--who will seek a third term in the fall--was also the subject of a viral Bhangra-dancing video with Gurdeep Pander, which garnered millions of views online.
(Audio: full year-end interview with Mayor Dan Curtis.)