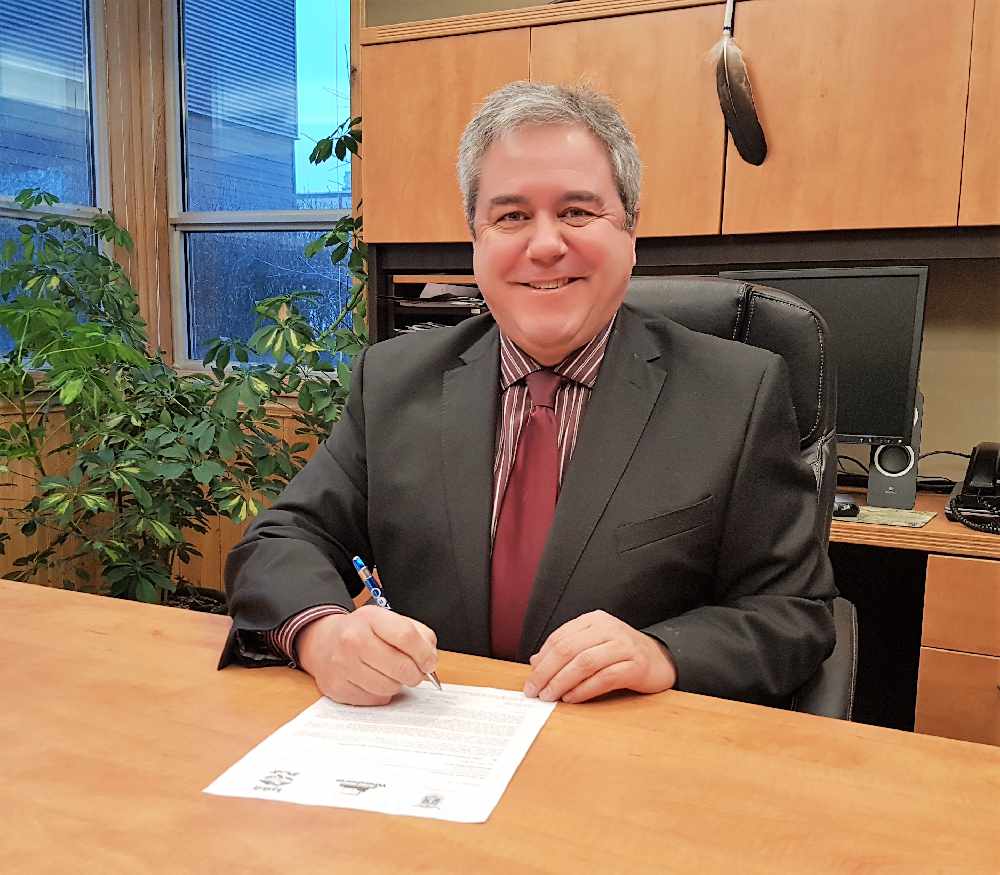 Whitehorse Mayor Dan Curtis. Photo: Tim Kucharuk/CKRW file.
Dan Curtis says he's 'extremely pleased' with Thursday's announcement by the federal and territorial governments.
The mayor of Whitehorse is welcoming $445 million in federal money for infrastructure over the next 10 years.
Under the deal between the Canadian and Yukon governments announced Thursday, the territory, municipalities and First Nations will contribute a further 25 per cent of the project cost bumping the total spending to $594 million.
Curtis says $9.9 million for Whitehorse Transit really validates what the city has been doing with public transit.
"The ridership continues to go way up, which across Canada, has historically gone the other way, it's gone down." he said.
"It's something that we're very proud of, as this gives a real indicator that our success has turned into real dollars."
Last year, according to city figures, there were 714,000 transit riders.
Curtis is already putting the kibosh on expanding service to Sundays, as the money only covers things like buses and shelters, not Operating and Maintenance costs.
"If we opened up on Sundays, the rides just aren't there to be able to justify (the move)." Curtis said.
"It might be convenient for the few that use it, and need it, but it would cost the vast majority of our community a lot more to be able to justify, or they perhaps would be able to afford."
Curtis says right now, transit is subsidized greatly by the city, as it only has a 30 per cent cost recovery.
He says the city has deemed transit an essential service, so that's why they continue to operate transit even though the cost recovery is small.
Curtis added he's extremely pleased Whitehorse and other Yukon communities will now have access to predictable infrastructure funding.
He finished off his comments by saying 'It's a very, very good day to be the mayor.'