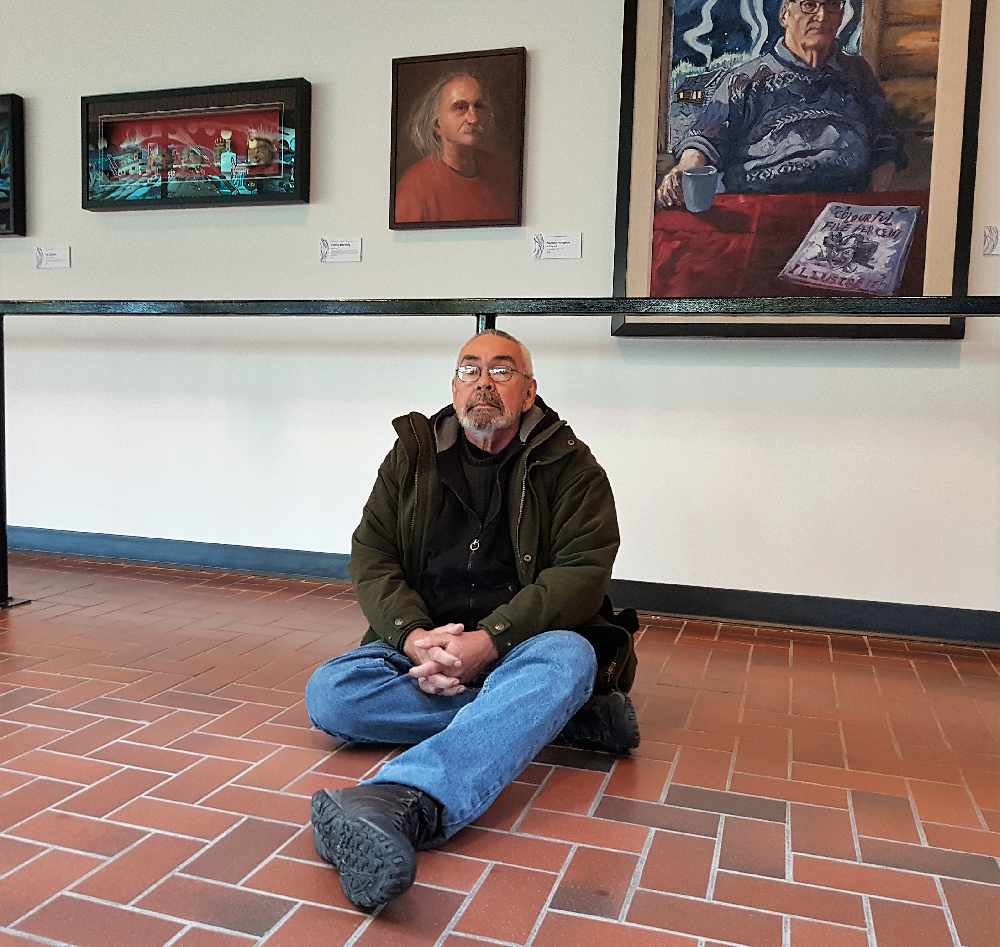 Lionel Cardinal in the foyer of the Yukon government's main administration building Thursday afternoon. Photo: Tim Kucharuk/CKRW.
Lionel Cardinal says the corporation is factoring in his medical travel benefits in calculating rent which has left him with eviction notices and stress.
A Whitehorse man says Yukon Housing is giving him the run-around when it comes to calculating what he pays in subsidized rent, and that's resulted in a stack of eviction notices.
Lionel Cardinal staged a sit-in at the Legislature Thursday as the former Corrections Officer is alleging the corporation is using his income from medical travel to calculate rent that eats up over half the pension he and his wife receive each month.
He was planning to spend Thursday night at the Salvation Army, then return on Friday in the hopes of reaching a resolution.
Cardinal has medical issues including lung cancer and heart failure, while his wife has had two hip replacement surgeries.
He says his wife has sat at the Yukon Housing office for hours at a time in the hopes of correcting the mistake, which is compounded by a taxation error on his federal Old Age Pension.
"They finally come downstairs, they promise this will all be resolved, and away we go again we get another (notice) that we have to pay this amount of money." a dejected Cardinal told the RUSH.
"My wife has taken the time, and talked to the federal government in Ottawa about both our pensions."
He says the whole situation has caused a lot of stress.
"(YG) is well aware of (the mistake). So they're using those figures which my wife repeatedly has downloaded from our file from the federal government that shows the error. The federal government has admitted their error."
"Yukon Housing has chosen to ignore all of that."
Yukon Housing says while they can not comment on an individual case for privacy reasons, income is calculated on an individual's most recent Revenue Canada Notice of Assessment, and rent is 25 per cent of that.