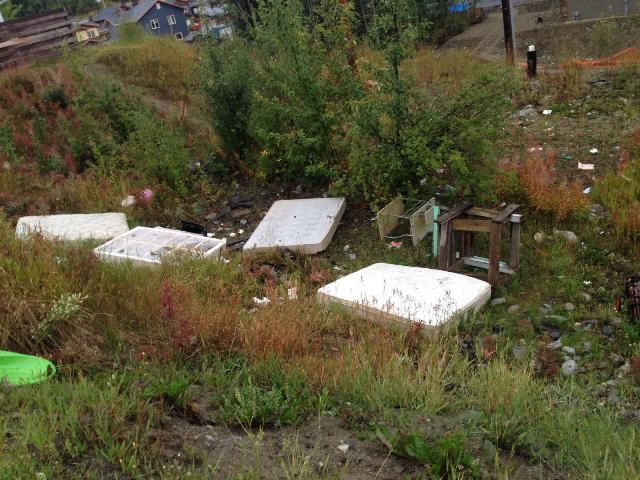 The City of Whitehorse wants to clean up illegal dumping. Photo: City of Whitehorse.
The city is reminding residents to report cases of improperly disposed items as it could lead to the culprits being caught.
As many Whitehorse residents get out with the warmer weather into the surrounding area, they may find cases of illegal dumping.
The city is asking you to let them know if you encounter garbage, old appliances, broken TV's, mattresses and other waste in the bush, or beside and in waste bins that belong to others.
Officials say they investigate such cases, and there could potentially be charges under city bylaws.
The city says a number of report illegal dumping signs have been installed on back roads, and near known dumping sites in recent years.
Officials say they're trying to learn more about the problem, what it costs taxpayers, and how such dumping can be stopped.