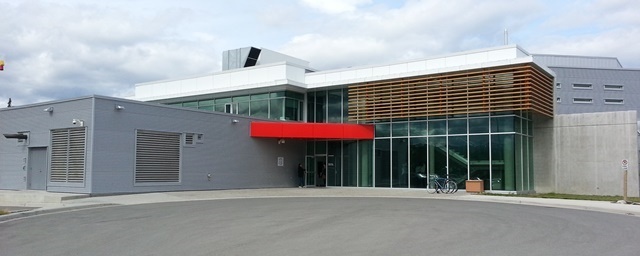 The Whitehorse Correctional Centre. Photo: Tim Kucharuk/CKRW File.
The Yukon Government is announcing the makeup of the group who will look to implement the 40 recommendations from a recently released review.
The Yukon Government is announcing members of the implementation working group being formed in response to a Whitehorse Correctional Centre inspection report.
The report contained 40 recommendations around mental health services, segregation, First Nations, and administration at the jail, and the government is charging the group with furthering consideration and implementation plans.
The working group will be led by Assistant Deputy Justice Minister Allan Lucier, and include core representation from senior staff in the Justice, and Health and Social Services departments.
First Nations will also be represented, but the government says that hasn't been confirmed quite yet.
Issue-specific groups will also be invited to participate.
A release says the working group will meet next month to hammer out a work plan, and timelines which will include progress reports.