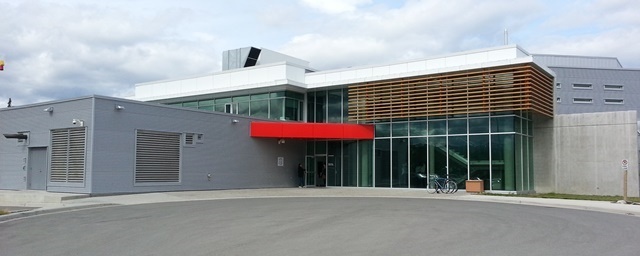 A review of practices at the Whitehorse Correctional Centre is underway. Photo: Tim Kucharuk/CKRW file.
The justice minister says a legal expert from B.C. and Alberta will conduct an investigation into the Whitehorse Correctional Centre regarding segregation and mental health.
The Yukon government has appointed an independent inspector to conduct a review of the Whitehorse Correctional Centre and its practices related to the segregation of inmates with mental illness.
David Loukidelis has been appointed to review the facility and provide recommendations to the government.
Justice Minister Tracy Ann McPhee made the announcement in the legislature on Wednesday, telling the house he is adequately qualified to fill the role.
"In 2012, Mr. Loukidelis was appointed chair of Alberta's Law Enforcement Review Board." McPhee said.
"He has led a public inquiry, has experience in leading an independent appellant review, and has written hundreds of freedom of information appeal decisions, and many investigative reports."
McPhee says Loukidelis will have broad-based investigative powers.
"The inspector will have access to documents, and he will be in a position to interview Whitehorse Correctional Centre staff, inmates, First Nations citizens, First Nations governments, community members, and other stakeholders to become fully informed."
McPhee continued "We expect that the inspector will also study best practices in correctional centre operations in other jurisdictions to assist in the development of recommendations."
The Yukon Party says they look forward to the outcome of the report but note the government is making a habit of offloading the hard work of government to someone else.
NDP leader Liz Hanson reacted by saying she remains concerned that individual medical records won't be available and hopes the inspector will also be allowed to speak to former inmates.
The report is expected to be complete no later than March 29th, 2018.