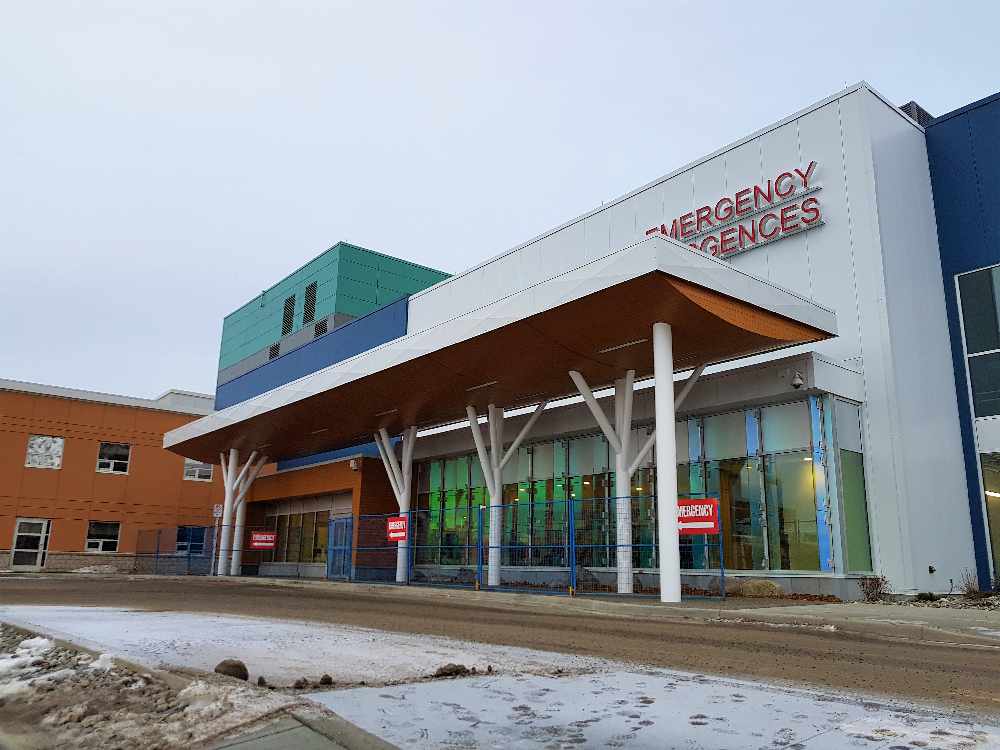 The new emergency room expansion is now accepting patients at the Whitehorse General Hospital. Photo: Tim Kucharuk/CKRW file.
The 72 million dollar project is now seeing the first patients come through the door.
As of Tuesday, those Yukoners needing urgent medical attention can use the Whitehorse General Hospital's new 72 million dollar emergency room expansion.
James Low with the Yukon Hospital Corporation says the changes are noticeable right away, starting with parking closer to the building.
"When you enter the hospital, you will be right in the new emergency department." Low said.
"The first person you're going to see is a nurse who will ask you a few questions about your condition just to do an initial assessment. Then you'll register, and you will be brought into the new emergency department based on priority and need."
Low says a new tracking tool helps ensure better communication and care for patients.
"From the moment you enter the emergency department, the staff can know where you are, and what your status is. For example, are you waiting for a lab test, are you waiting to speak to another health provider." Low added.
"That's probably the key piece."
Low says the space is also designed to help staff monitor patients but added privacy features for patients can also be used.