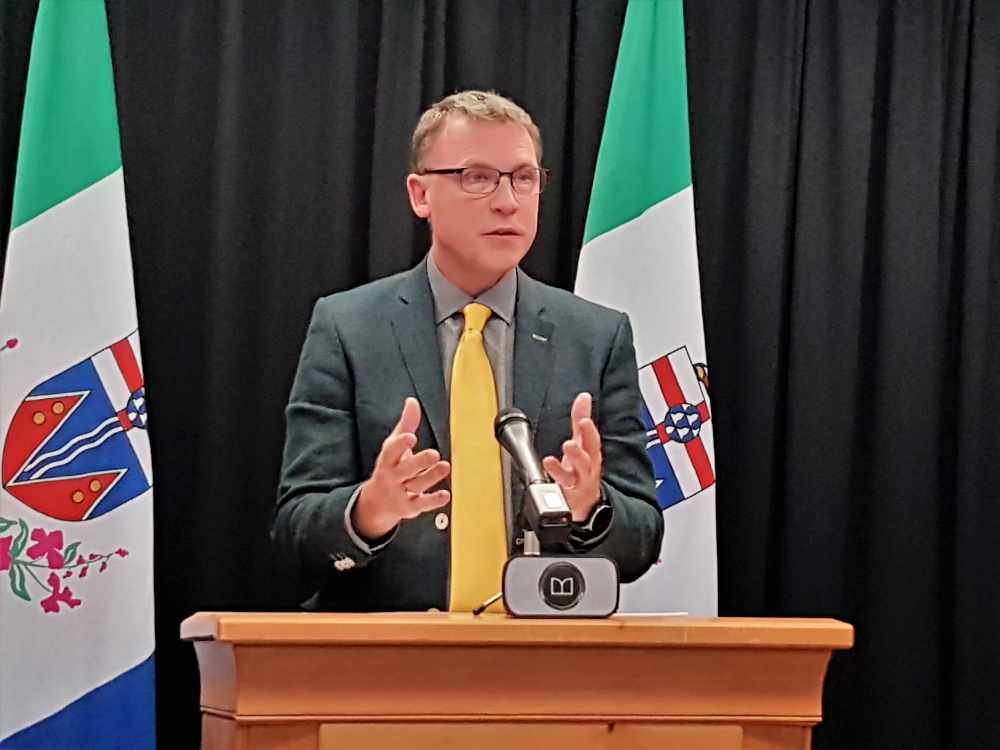 Highways and Public Works Minister Richard Mostyn. Photo: Tim Kucharuk/CKRW file.
The Yukon NDP say Hillcrest residents have been asking for Alaska Highway intersection improvements for years, while the minister in charge says planning is underway.
Yukon's NDP is pressing the Liberal government over Alaska Highway safety improvements in the Hillcrest area.
Leader Liz Hanson pointed to three reports during Thursday's question period making the recommendation, including one which was planned under the previous Yukon Party government.
"One recommendation that would provide a safe crossing for Hillcrest residents, travellers accessing the airport from two hotels, and government and business workers in the Burns Road area." Hanson told the house.
"One recommendation, and the government threw it out."
Hanson also pointed to an assessment board recommendation for a crosswalk and traffic light within three years at the Hillcrest Drive intersection.
Highways and Public Works Minister Richard Mostyn told reporters outside the house, work is already underway in the form of planning.
"If we're going to throw in a traffic light, it's a lot of money, and then have to move it later on, it doesn't make any sense." Mostyn told reporters.
"We're going to do the work, we're going to do it properly, we're going to make sure that corridor is safe. We're going to use a proper planning exercise, we're going to talk with Hillcrest, Valleyview and downtown residents and make sure we do this right."
He would not say if the project would be in next year's budget, even though highway safety improvements through Whitehorse are earmarked in the five-year capital plan.