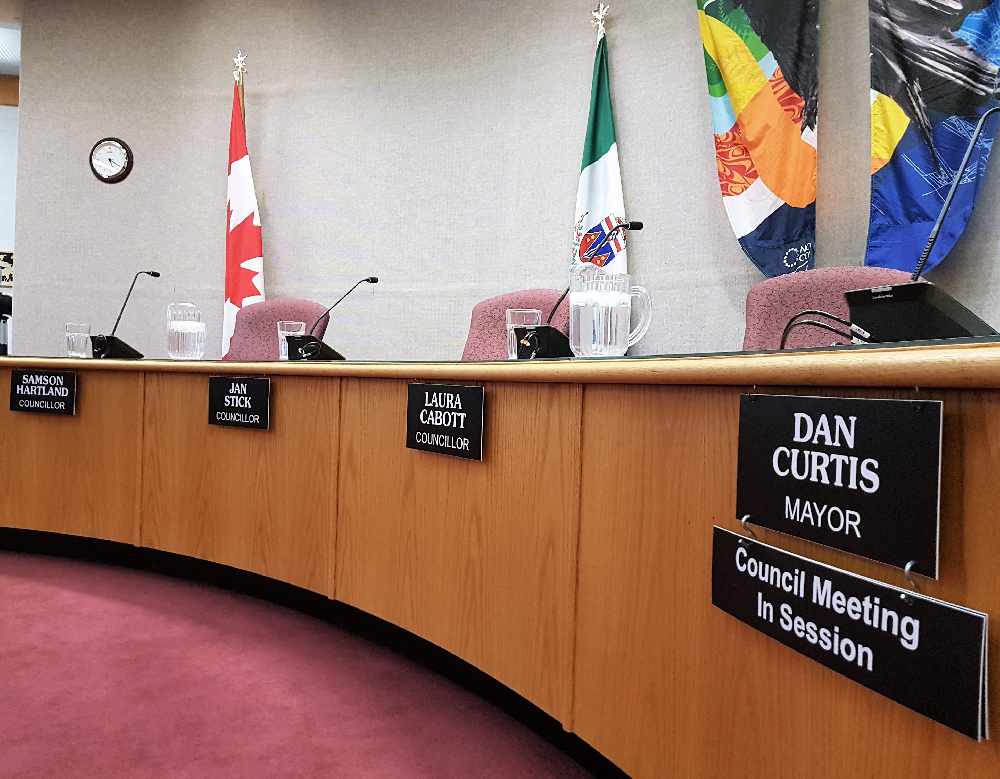 Photo: Tim Kucharuk/CKRW.
The Free the Beat Foundation says it wants to set up the program to begin at midnight on New Year's as a way to get intoxicated people home safely.
A Whitehorse-based foundation is looking to set up a Safe Ride Home Program.
Daniel Mackenzie runs the Free the Beat Foundation, and told Monday night's city council meeting, the non-profit foundation has purchased a school bus, to give intoxicated people a ride home from 10 p.m. to 4 a.m. on a by-donation only basis.
"By only operating Friday and Saturday, I seek to ensure that we will not put too much strain upon taxi companies trying to make a living." Mackenzie told council.
"We are not trying to make a living, we are trying to keep people living. I have lost friends lost to drinking and driving, and I feel very passionate about this."
Mackenzie is looking to the city for guidance in the way of permits and transit information for the Safe Ride Home program but no money.
He also says the foundation is looking to work with the city to set up a safe injection site for vulnerable people.
"If we put these vulnerable people to the edges of society, they have nowhere to go." Mackenzie said.
"You can either use a fist in the darkness to punish them, or have a hand outreach to help them. I ask each and every one of you to look into your hearts and find out what's the right thing to do."
Council encouraged Mackenzie to formalize his requests, and meet with administration.