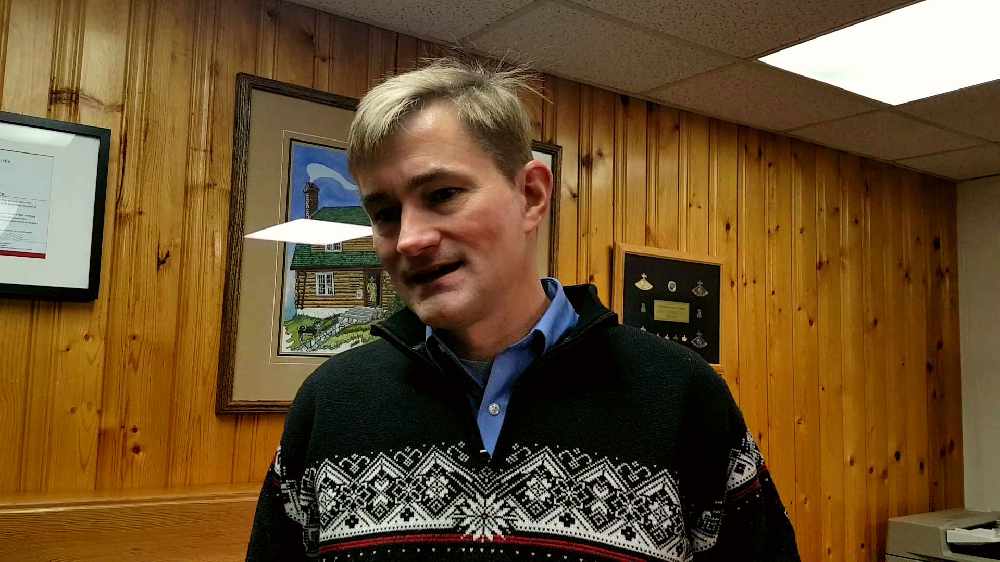 WestJet Encore President Charles Duncan in Whitehorse. (Tim Kucharuk/CKRW)
WestJet says the airline is looking to increase traveller's ability to make connections but seasonal service will remain as is.
WestJet says while the company would love to fly beyond its seasonal service to Whitehorse, there's a number of factors preventing the expansion, such as passenger numbers.
WestJet Encore President Charles Duncan says expanded service was the most-asked question during a meeting with Chamber businesses, the city, and tourism officials Thursday.
"The geography up here is challenging. Our smallest airplanes, our Q400's, can't fly this far you know, from the southern airports so we're flying 737's which are quite a bit bigger than our smaller airplane but have the range."
WestJet is announcing it will shift its Whitehorse direct flight to Calgary from Vancouver starting in late June, and expand service to four flights a week.
"We serve 52 cities from Calgary as opposed to 31 from Vancouver and so we think that will offer, we know it will offer a lot more destinations and choice for both visitors coming up to Whitehorse and the Yukon as well as locals who want to travel South and just have more choices. "
Duncan says the move will provide more flexibility and help passengers avoid the need to overnight in Calgary.